The History of Grindstone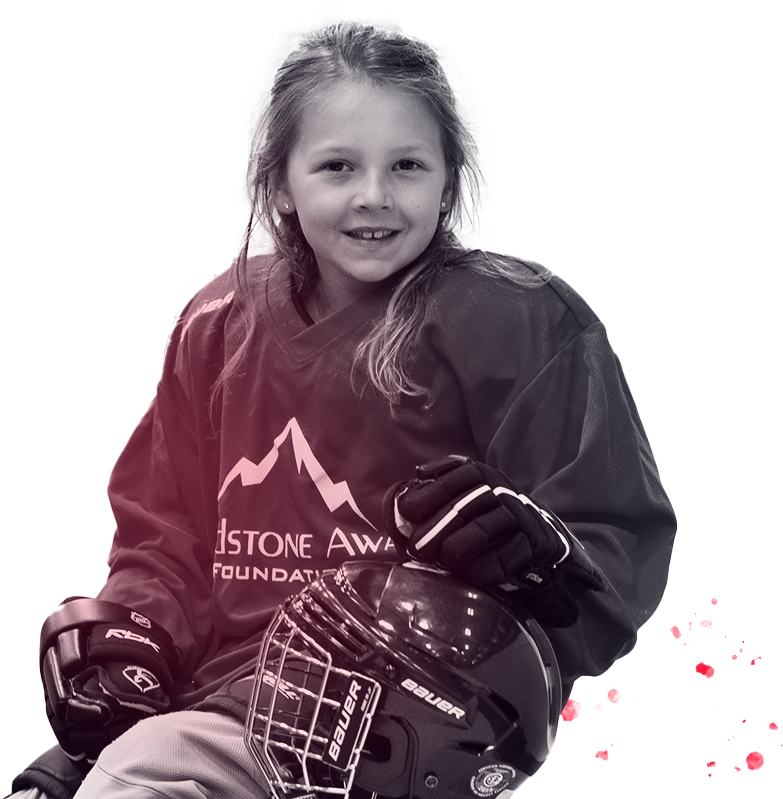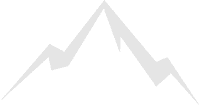 THE HISTORY OF GRINDSTONE
Everything has a history and this is ours. This charity was founded by two young women who were positively impacted by the sport of hockey throughout their lives. Not a big corporation, just two individuals based out of small town Kelowna, BC. They wanted to create the opportunity for others to enjoy and experience the game that had provided them so much in their own lives. So in 2014, Sasha Podolchak and Danielle Grundy started the process of creating The Grindstone Award Foundation. It didn't take long before it took off and became a national movement, having a rippling effect on families across Canada.

Fall 2014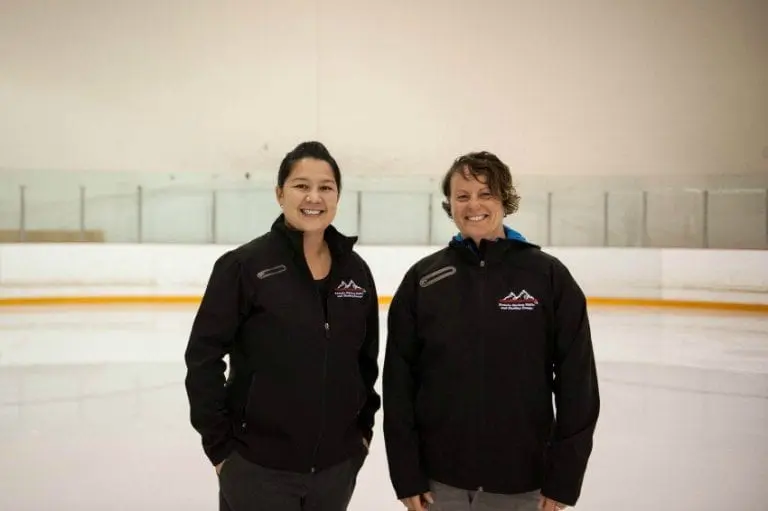 Sasha Podolchak and Danielle Grundy had a brainchild and thought "why not create a charity that helps female hockey players who can't afford to play"?
Always a barrier breaker: Danielle created her own Women's Hockey Camps called Grundy's Grind between 2009-2014 which provided women the rare opportunity to learn the game of hockey. During 2013-2016 she became very involved in girls hockey as the Head Female Development Coach for Kelowna Minor Hockey. Grindstone was the perfect continuation of those previous efforts.
Dec 2, 2014
Danielle and Sasha begin the steps of working towards becoming a registered charity and lawyers form the Trust Deed.
Dec 21, 2014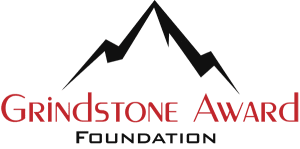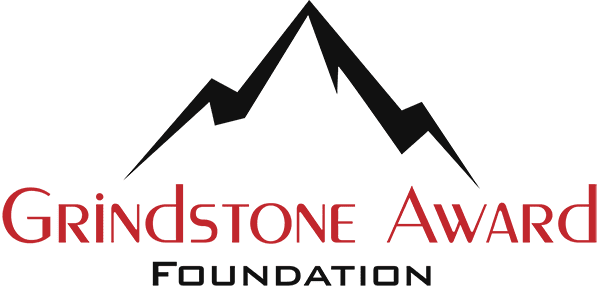 Sasha and Danielle created the Grindstone Logo.
Mar, 2015
Danielle Grundy creates non-profit charity called the Grindstone Award Foundation that aims to help girls involved in hockey.
Aug, 2015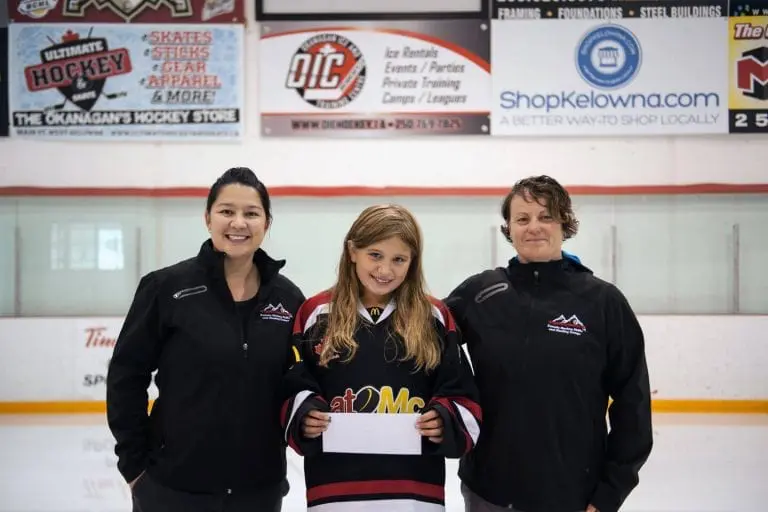 Sponsored very 1st player, Johanna Hoek.
Feb 1, 2016
CRA received official charity application.
June 20, 2016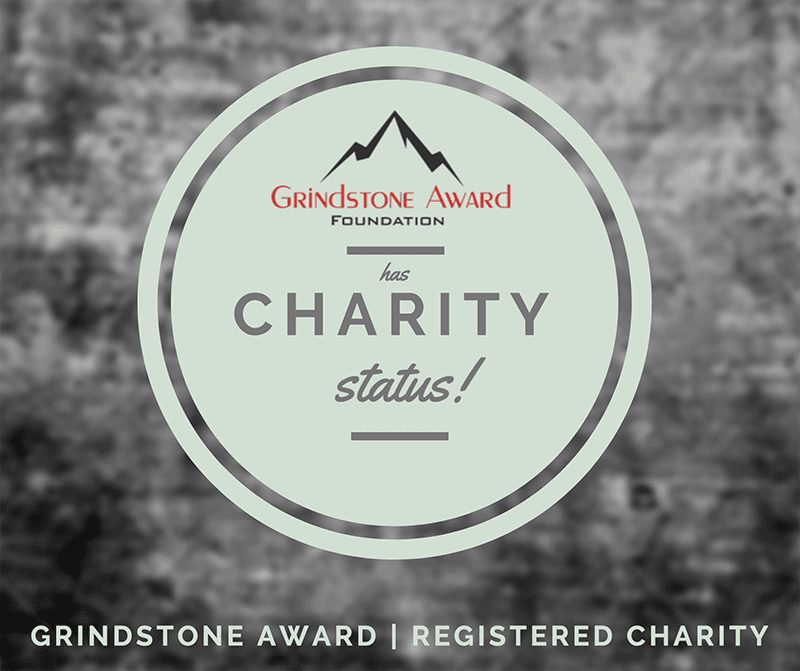 CRA Approves Grindstone Award Foundation as an official Canadian Registered Charity
Aug 2016
Sponsored 2 players female players; with a grant and equipment with the help of Play It Again Sports.
Jan 5, 2017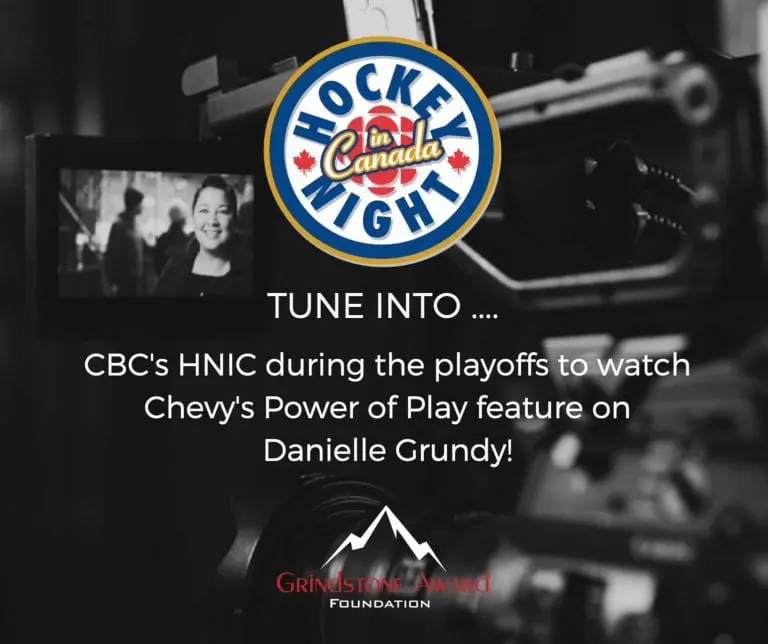 Danielle Grundy asked by Sportsnet Producer to be featured on Hockey Night in Canada on Chevy's Power of Play – highlighting those who were making positive contributions to their communities.
April 13, 2017
Chevy's Power of Play segment on Danielle Grundy airs on Hockey Night in Canada and awareness of the charity increases.
July 2017
1st Annual Charity Tournament held in West Kelowna, BC. Raised over $10,000.
Aug 2017
Grindstone sponsored 10 young female hockey players.

Dec 2017
Danielle Grundy builds Board of Directors; growing the Grindstone team to 8 passionate individuals.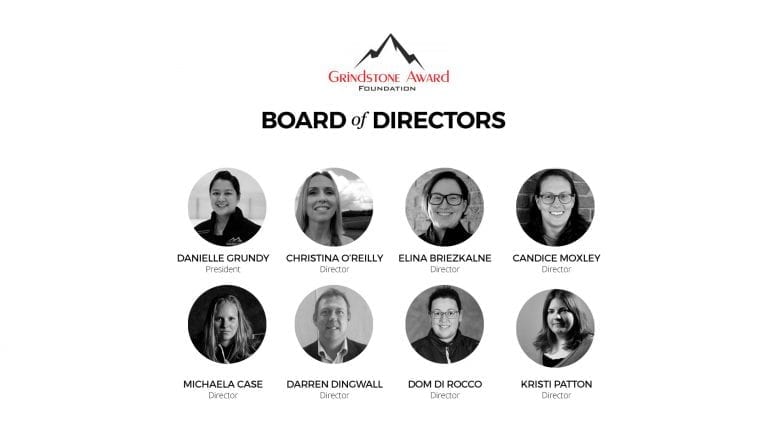 March 2018
Grindstone runs first event with the Toronto Furies of the Canadian Women's Hockey League.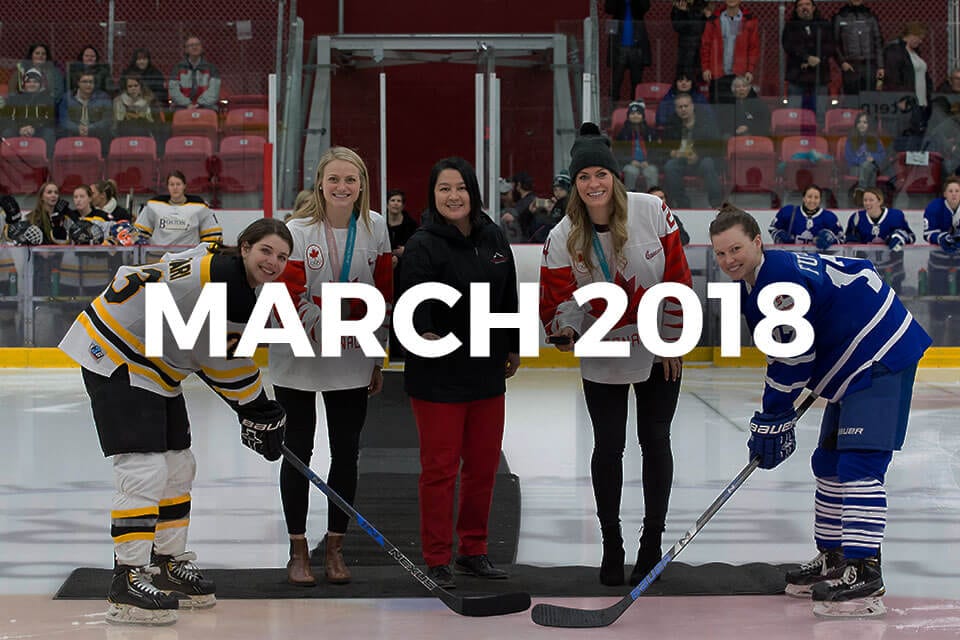 May 2018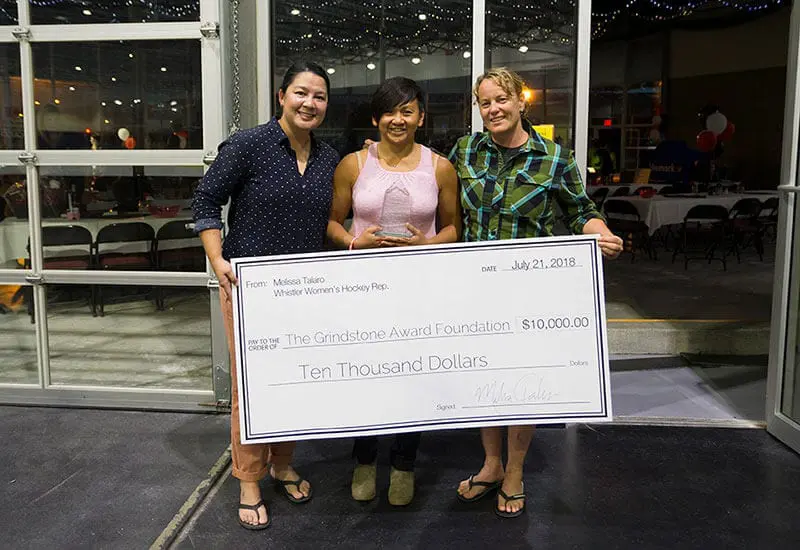 Melissa Talaro donates $10,000 from her Whistler Spring Fling Tournament and Grindstone offers "Try Hockey for Free in Whistler" for the first time.
July 2018
2nd Annual Charity Tournament. Over 140 women, 90 young girls, 25 coaches and 40+ volunteers came together.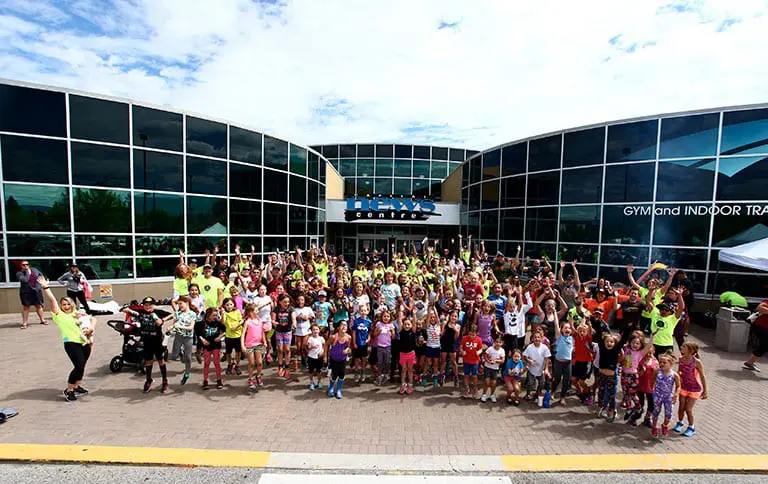 August 2018
169 Grant Applications Received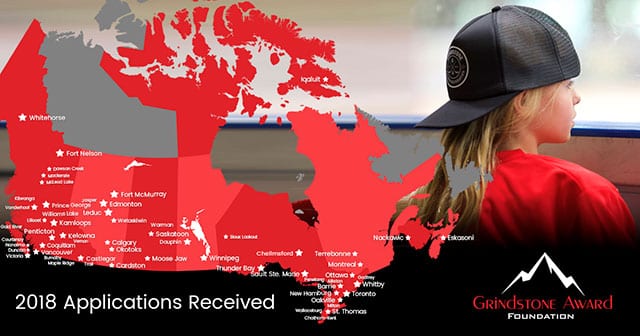 Sept 2018
Sponsored 30 young female hockey players.

Fall 2018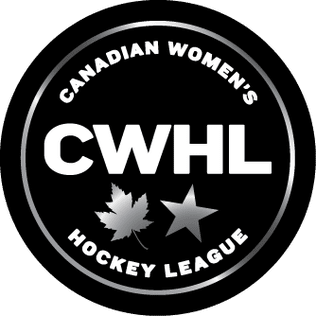 Official Partnership with the CWHL announced and charity offers 3 events with the Calgary Inferno, Toronto Furies and Markham Thunder.
July 2019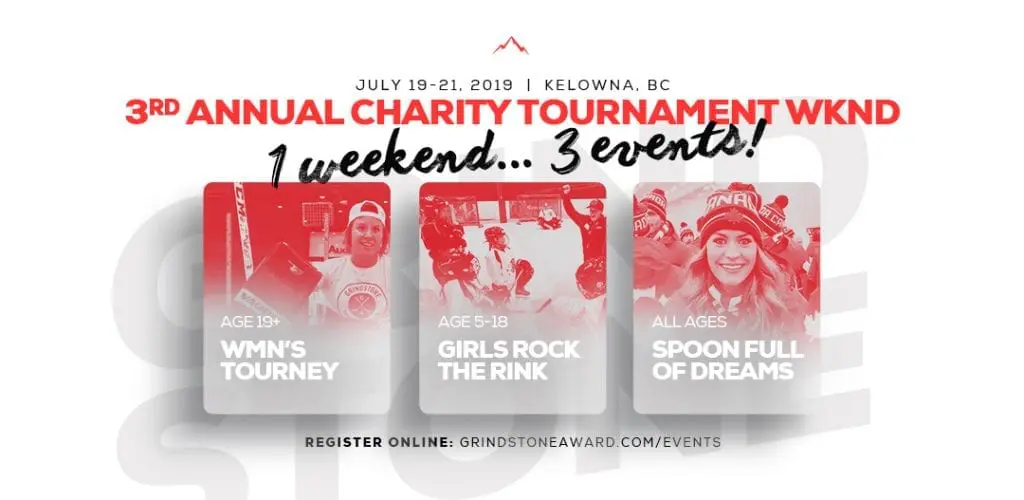 Charity Weekend in Kelowna grows, bringing Natalie Spooner as a special guest and offering 3 events.
August 2019
Sponsored 50 young female hockey players
October 2019
After 5+ years at the helm of the charity, Founder & President Danielle Grundy made the difficult decision to resign.
June 2020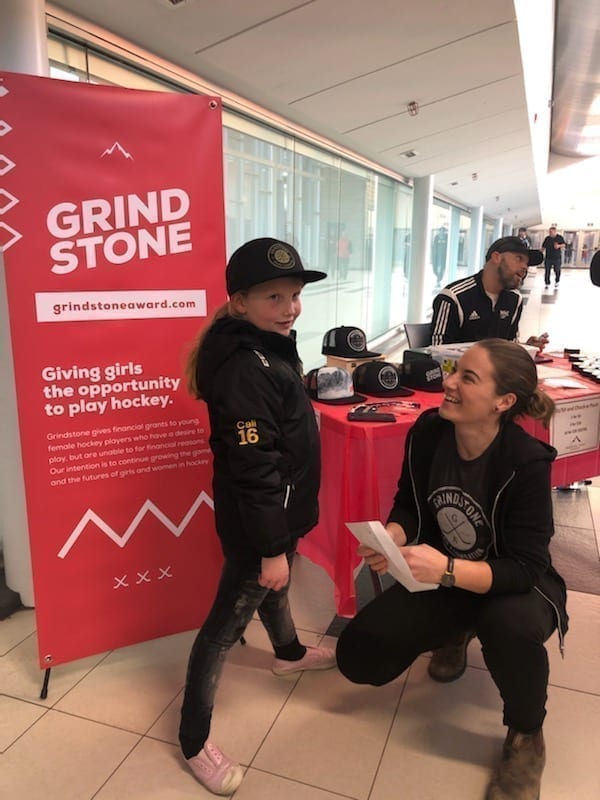 The Grindstone Award Foundation Board of Directors elects Laura Oliver as the charity's new President.
January 2022
National Women's Team Plays for Grindstone on Family Feud Canada
Video credit: CBC
April 2022
Canucks for Kids Fund Donates $20,000 to Grindstone as part of their celebration of Gender Equality