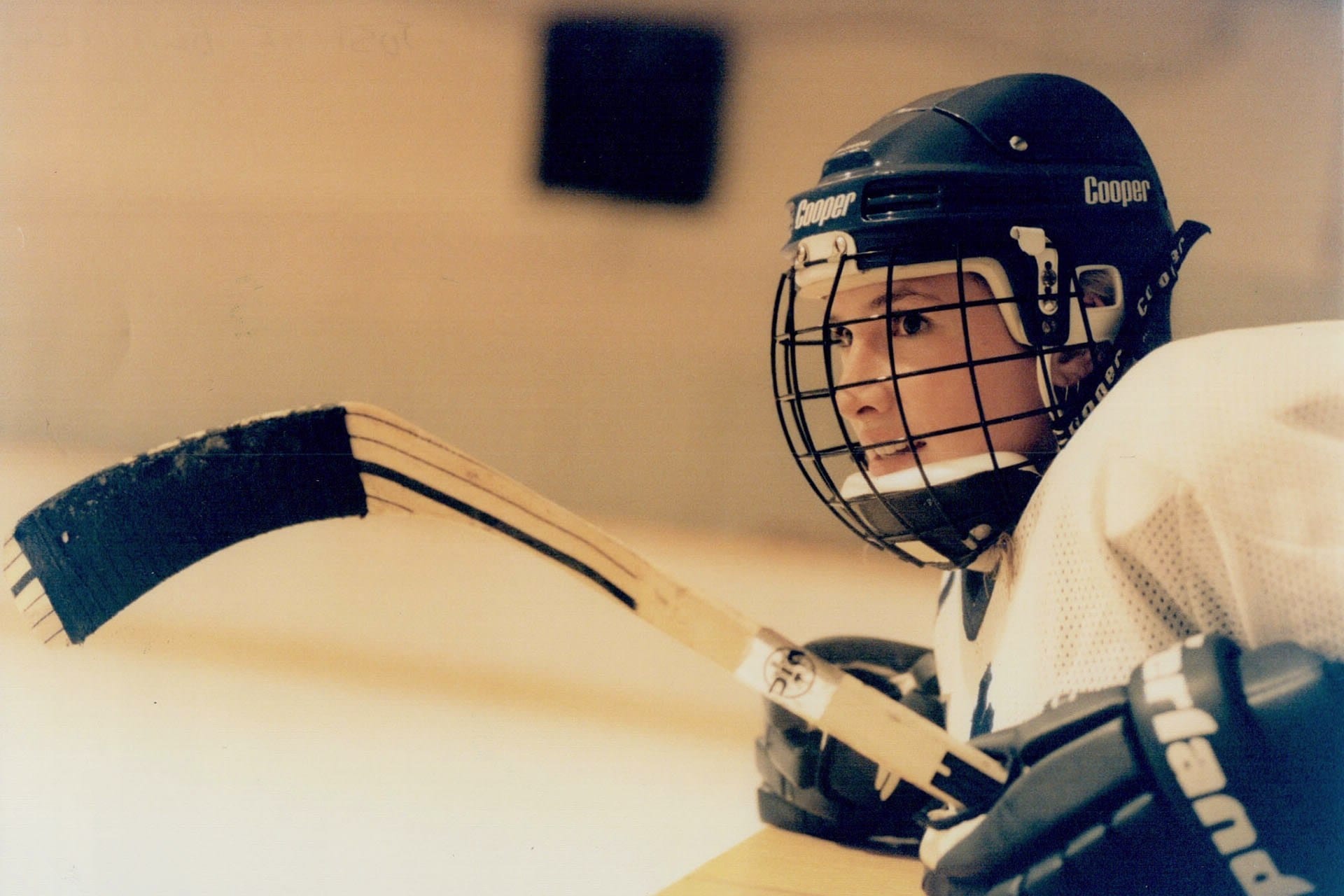 — By Leah Perry —
Dr. Justine Blainey-Broker runs a wellness centre in Brampton, Ontario with her family. Inspired by the lack of professional support her younger brother received when he experienced back pain as a young boy, she wants to ensure everyone, young and old, has the chance to live a better life, pain free. Are you located in the Greater Toronto Area (GTA) and want to improve your wellness? Consider checking out the Justine Blainey Wellness Centre.
Equality. Empowerment. Opportunity. Think Big. Break Barriers: These are Grindstone Award Foundation's core values. They also describe the values hockey player and current business owner, Justine Blainey, fought long and hard for. As one of the most influential members of the Canadian women's hockey community in the early 80s, Blainey fought to break barriers to empower and provide girls an equal opportunity to play the game we all love.
Growing up, Blainey craved the attention her brother received for being a great hockey player. What started as a sibling rivalry, soon turned into a passion for hockey for Justine. She loved the sport and wanted the opportunity to play against the best competition.
In 1981, Blainey earned a spot on a boys' team in the Metro Toronto Hockey League (MTHL) where she hoped to improve her skills. Blainey soon discovered, however, that the Ontario Human Rights Code allowed for sexual discrimination in sport and that the league had the right to deny her the opportunity to play (and did) simply because she was a girl.
Instead of sulking in rejection, Blainey fought for her future and for the future of girl's hockey, eventually taking her case to the Supreme Court of Canada. Her battle would have a monumental impact on the equality of sport in Canada.
Blainey went on to experience years of harassment and bullying as she continued to fight for women's equality in sport. Despite these difficult teenage years (and thankfully for all our young girls today), Blainey's fight resulted in a heroic victory in the Supreme Court of Canada: She increased the awareness of women in hockey and won the right for girls to play with the more competitive boys' teams at the time.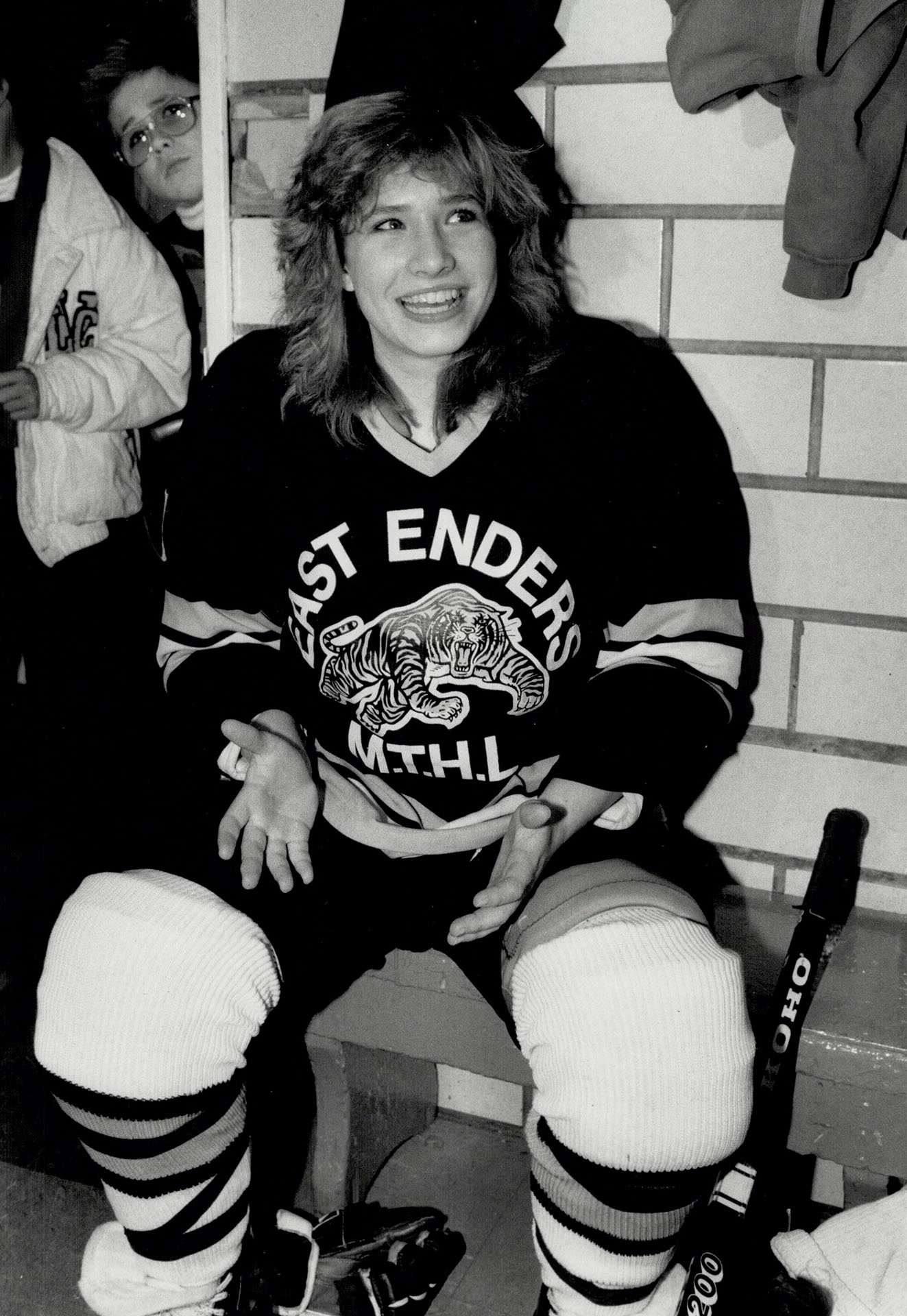 Female players of today have Justine to thank in part for the vast improvement in the level of women's hockey. Grindstone's Leah Perry sat down with Blainey at her Wellness center in Brampton, Ontario to discuss the value of hockey and team sports can bring to a young girl's life and how Canada's game shaped Blainey's future forever.
[This interview has been edited for brevity and clarity.]
Leah Perry: Being a business owner, a mom, and a lifelong competitive hockey player – how has the game allowed you to be successful in life? Why do you believe so strongly in the power of team sports for young girls?
JUSTINE BLAINEY We can all learn from team experiences: we learn how to handle future work environments, cope with stress, develop friendships, and counteract bullying. For young girls, bullying can be a big problem. However, if you have places like the rink where you feel special or a sense of connection, you're better equipped to brush off the negativity and feel less lonely. In hockey, you have to take your hits and get right back up just like it is no big deal; life is the same.
The workplace is just like one big team: you need to understand how to support one another, pick up the slack when someone else is down and learn to deal with different personality types. These life skills are much more difficult to acquire when you've never played team sports.
You experienced some extreme negativity as a result of your court battles when you were a teenager. As a young person, that level of perseverance must have been incredibly difficult to maintain. What kept you going?
BLAINEY I wanted to quit numerous times; however, my mom always taught me the 24-hour rule: sleep on it and decide in the morning. At the end of the day, I could never be a quitter. I truthfully never thought I would win but persevered because I knew that if I did, that it might be able to help my future daughter or other young girls to live in a more equal world than I did.
What advice would you give to a young girl today?
BLAINEY You will always experience "the checks of life". No matter where you are, you will have tough times and if you have one good friend, one good family member, you're lucky. Be thankful for what you have, rather than always looking for more.
We are so impatient, we want change now. We always think we're not good enough; however, if you have that one person who supports you, you do have enough. And when you play hockey, you are gifted a full team of those people.
If you'd like to make a difference in a young girl's life and give her the gift of hockey, please consider donating to the Grindstone Award Foundation.
__________________
RELATED
Bleacher Report: Women's Hockey Hero and Former Player Justine Blainey
New York Times: Quest for On-Ice Equality Echoes a Fight From 30 Years Ago