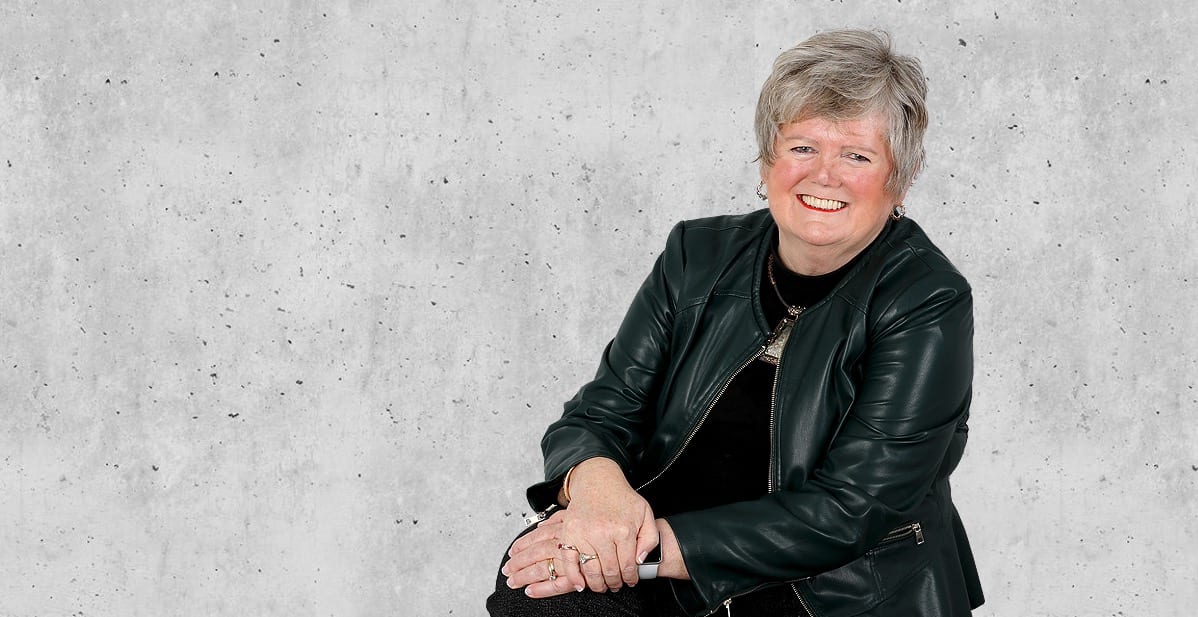 — By Haley Rath —
To call Rhonda Leeman Taylor a supporter of women's hockey would be an understatement. A Kingston Sports Hall of Fame inductee (1997- Builder, Hockey), she has been carving the path for women since she started playing the sport in 1969. Pure love for hockey is the only thing that kept her, and the few others that played, going. Back when Rhonda started playing, it was about just getting on the ice at whatever ungodly hour the rinks would allow girls/women to play and brushing off the insults thrown at females who played the "manly" sport of hockey. Today, she still fights the good fight… but in a different way.
Rhonda's memoir, OFFSIDE: Challenges Faced by Women in Hockey, is a history of women's hockey as it has never been written before. OFFSIDE provides an overview of the early history of the game — a brief look at the pre-world war era when women's hockey was almost being accepted and the post-war era when women were "sent back to the kitchen" — before detailing the uphill battle women's hockey has fought since the early 1980s to get the sport to where it is today. Rhonda's story shows younger generations, the ones currently fighting for equal pay, that as long as they keep moving, the sky is the limit.
One of the few women working in hockey in Canada in the 1980s, Rhonda has long fought for equality in the sport. She was an organizer of the first-ever Women's Nationals (securing Shoppers Drug Mart as the title sponsor) and a key volunteer with the Ontario Women's Hockey Association (OWHA) from 1979 to 1992.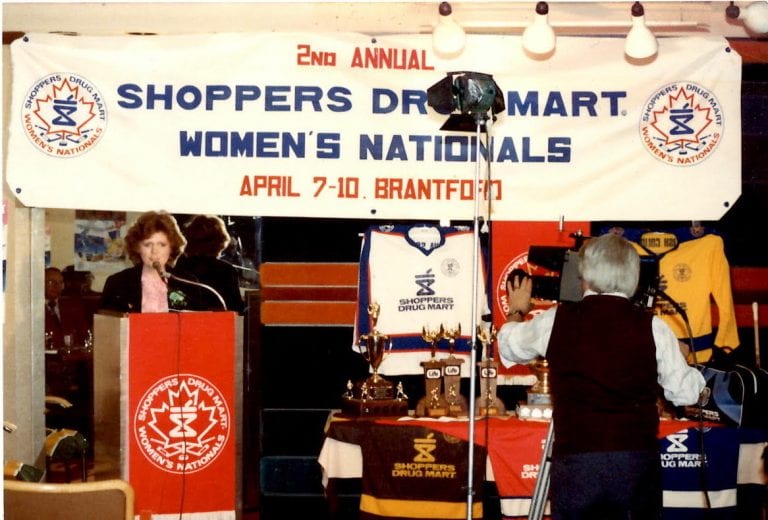 She faced immeasurable barriers, travelling across Ontario organizing girls' leagues, growing the number of teams, and grinding it out to find sponsors willing to associate themselves with women's hockey. Now, Rhonda says the goal is equal pay. To be having this fight about equal pay, you have to have a seat at the table, something Rhonda and many others fought tooth and nail to get for the current generation.
OFFSIDE examines the contributions of the pioneers of the women's hockey community who have to date not received the recognition they deserve for their role in growing the game. Rhonda gives readers a glimpse into the world of a woman advocating for women's sports at a time when being a female athlete wasn't widely accepted. What makes this book so unique is that many of the figures are people whose stories haven't been widely told before, people Rhonda grew up with, who inspired Rhonda's love of hockey, and who supported her throughout her upward trending career.
A lot of people have played a part in the growth of women's hockey and they deserve to be remembered for their contributions during a time when the community was a lot smaller than it is today. It's hard to read this book and not think of the teammates who you grew up with and the people who supported you when you needed it most.
Rhonda has generously agreed to donate a portion of the proceeds from every copy of OFFSIDE sold to the Grindstone Award Foundation, continuing her ongoing support of women's hockey. Be sure to pick yourself up a copy!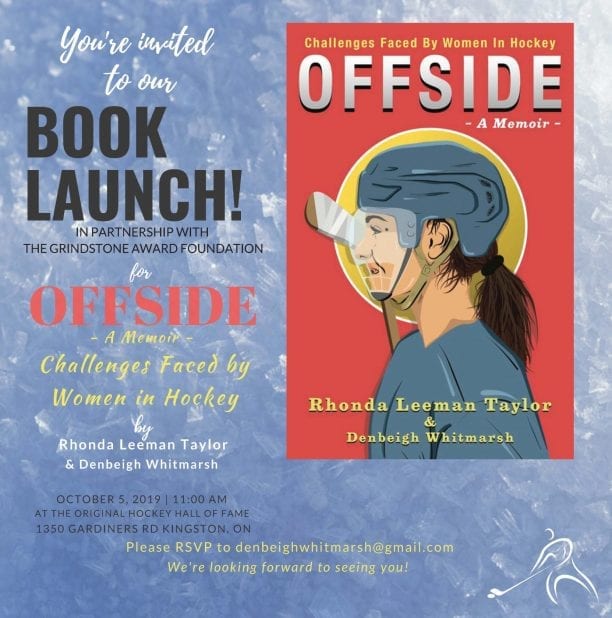 Grindstone would like to invite you to OFFSIDE's official book launch, happening on Saturday, October 5 at 11 am, at the Original Hockey Hall of Fame in Kingston, ON. If you'd like to attend, please RSVP your acceptance by emailing [email protected] so that the OFFSIDE team can ensure they have enough copies of the book for everyone.
A second event, a book signing at the Blue Heron Book Store, will be taking place in Uxbridge, ON on Sunday, October 6 from 1-3 pm. No RSVP is required for this event.
Ummm, yes. Give me this book, now.

(It's released on Saturday & you can bet I'll be reading it and possibly doing a write-up for @thevictorypress?)

(Also, OFFSIDE has partnered with @GrindstoneAward to give back $1 for every paperback and $0.50 for every eBook purchased!) https://t.co/5NoJqolvIV

— Melissa Burgess (@_MelissaBurgess) October 2, 2019
__________________
RELATED- Kingston Whig Standard: Women's hockey pioneer writes book on sport's early challenges
__________________