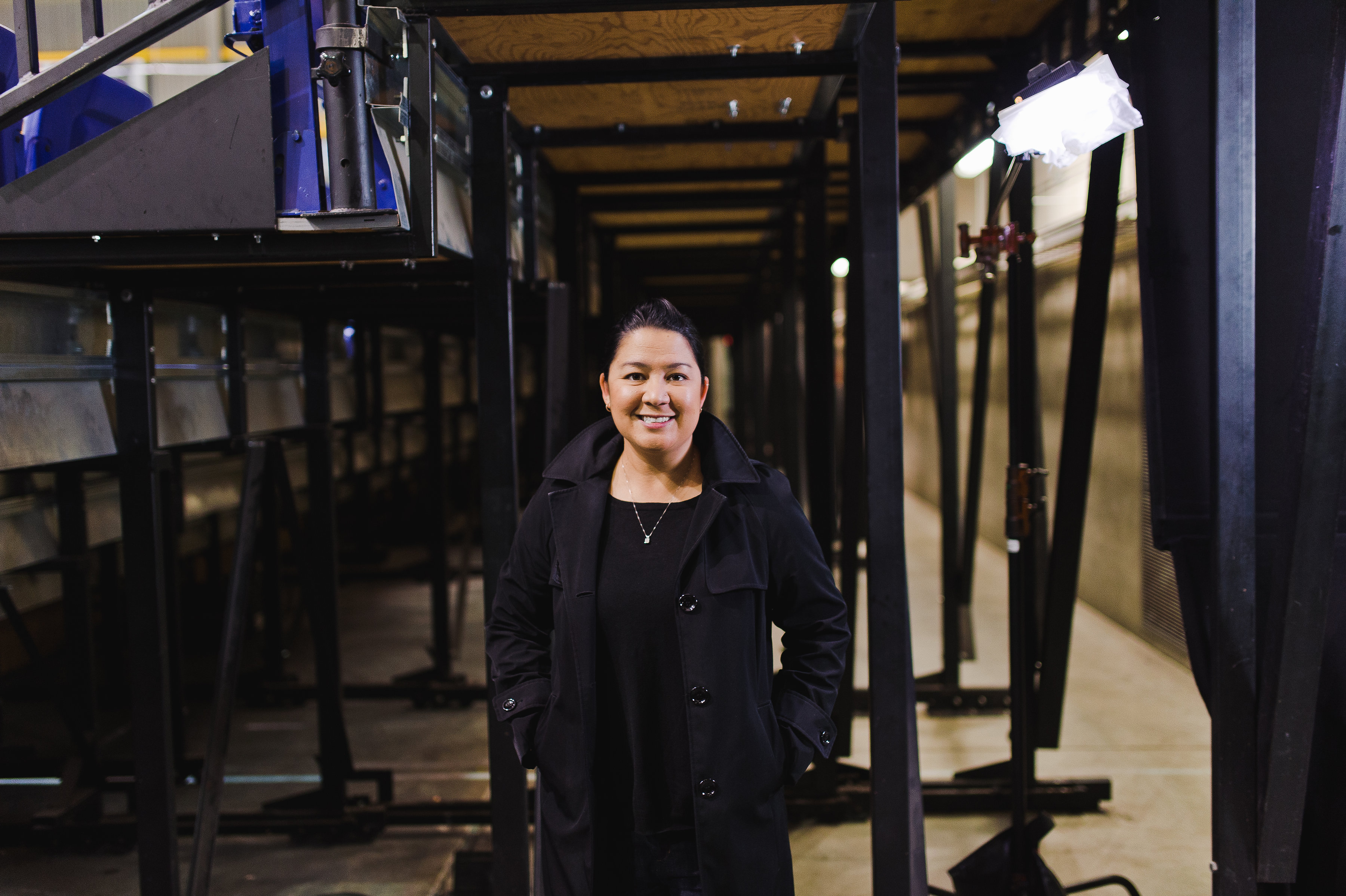 — For Immediate Release —
Announcement of President & Founder, Danielle Grundy's Resignation
After 5+ years at the helm of the Grindstone Award Foundation, founder Danielle Grundy has made the difficult decision to resign from her position as President. Grundy has always been a natural trailblazer and leader, who has relentlessly fought to provide more equitable access to hockey for female players and has been an outspoken advocate for the growth of women's hockey across North America. She believes that women of all ages deserve a place to learn hockey and more importantly, an opportunity to.
Watch Grundy's Full Video Announcement here
Prior to founding Grindstone, Grundy played at an elite level, completing a successful 4-year collegiate career at Dartmouth College (NCAA- Division 1), before playing professional hockey in Switzerland. After retiring as a player, Grundy's focus shifted to coaching and development. She ran Grundy's Grind Women's Hockey Camps from 2009-14 and also served as Head Development Coach for Kelowna Minor Hockey Association (KMHA).
In 2014, Grundy and Sasha Podalchak began looking into starting a charitable organization that would provide assistance to female hockey players who couldn't afford to play the game. In 2016, Grindstone officially received registered charity status from the Canadian Revenue Agency.
Danielle's many significant accomplishments include:
Becoming the KMHA's first female Head Development Coach
Being the driving force behind getting KMHA female coaches paid for the first time in the organization's history
Creating the successful Girls Rock the Rink program
Founding the Grindstone Award Foundation and expanding it into a national Canadian charity
Fostering a partnership with the Canadian Women's Hockey League (CWHL), which resulted in the creation of events run by professional women's hockey franchises for youth female hockey players
Financially supporting nearly 100 girls hockey players (including 50 alone in 2019), through the Grindstone Award Foundation, who otherwise wouldn't have had the opportunity to take up/stay in the game
Grindstone evolved from of the everyday fight that Grundy experienced both in arenas and throughout society, with the goal of providing more opportunities to female athletes and professionals. Under Grundy, Grindstone became a catalyst for change – consistently battling to smash the glass ceiling and bucking other long-standing, constrictive elements that have limited female potential.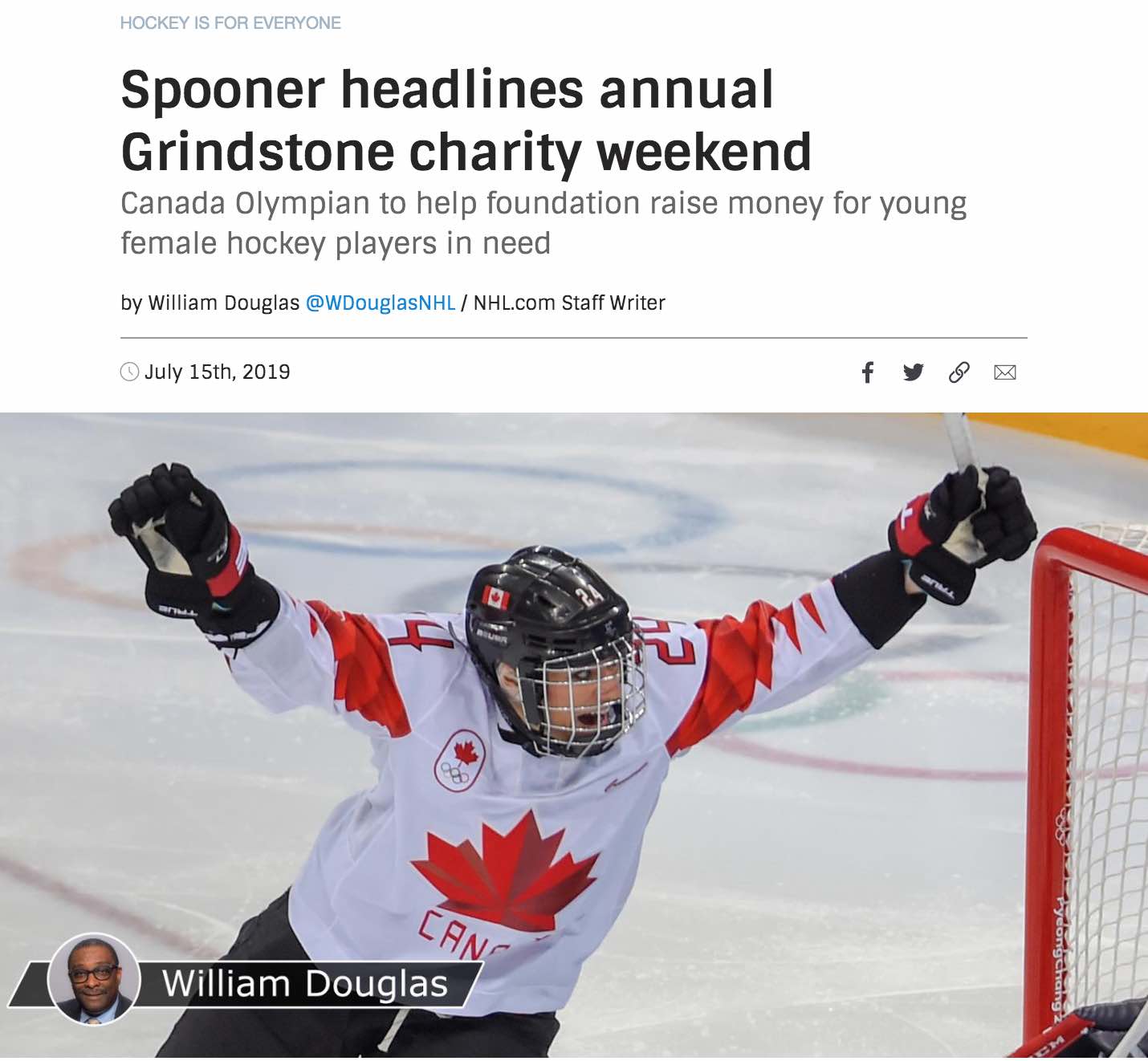 __________________
READ ARTICLE- Spooner headlines annual Grindstone charity weekend (NHL.com)
__________________
"There is a tremendously positive ripple effect of change that has been put in motion as a result of creating Grundy's Grind and subsequently the Grindstone Award Foundation, that will continue to have an impact of Canadian hockey for years to come. It is amazing how many young hockey players and adult players have been inspired, empowered, and truly impacted by the work Grindstone has done," says Grundy.
Grindstone has flourished under Grundy's vision and we want to thank her for her years of tireless dedication and commitment to the growth of female hockey and for laying the foundation for what Grindstone is today. Grundy has devoted the majority of the past two years to the growth of the charity – somedays working day and night, while also juggling two other careers. We wish Danielle nothing but the best in her future endeavours!
The departure of Danielle Grundy as president will leave a large void in Grindstone's leadership team. As a result, Grindstone is looking for new leaders to help shape the efforts of a highly skilled and dedicated group of individuals and create the new direction and vision for the charity.
Sincerely,
The Grindstone Team
If you'd like to make a difference in a young girl's life and give her the gift of hockey, please consider donating to the Grindstone Award Foundation.