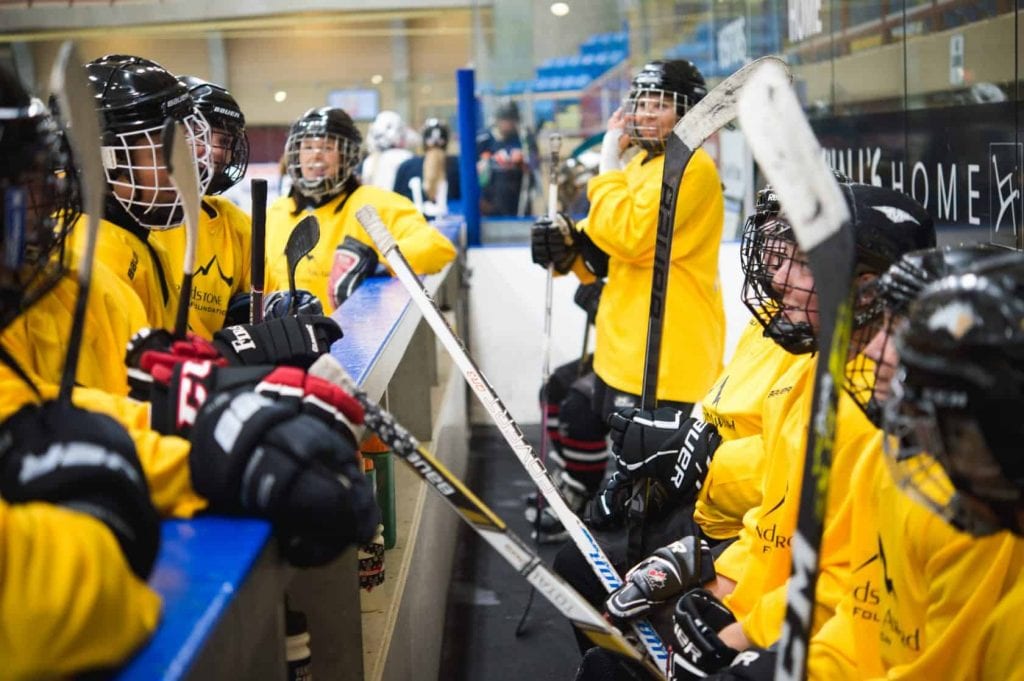 In August of 2015, Grindstone gave out its first ever grant to just one female hockey player. The next year, we gave out two. In 2017, we gave out 10. In 2018, we gave out 30, followed by a whopping 50 in 2019.
This year, Grindstone gave out another 25 grants, despite complications due to COVID-19, to reach a total of 118 grants! Five years ago, we could only dream of giving out 100 grants and today, we are proud to announce we have surpassed it. Here's what our board members had to say about reaching 100 grants:
"My passion has only grown since the night I heard all of those great stories of hardship growing up playing the game of hockey as a young girl in the '80s and early '90s. Being able to be a part of the journey of over 100 recipients thus far has been humbling and inspiring! The little dreamers getting to play out their fantasies is why I keep at it and will continue to grow Grindstone until we can help anyone who needs it!"
Melissa Talaro, Co-Lead of Grants and Lead of Apparel
"One hundred grants is a great milestone, but I look forward to the day we can give out 100 grants in a year."
"I am inspired every day by the volunteers who give their time, those who donate and, most importantly, the young females that Grindstone has helped empower both on and off the ice. This motivates me to keep working towards our vision of one day being able to provide a grant for every female hockey player that needs one. We have heard the saying in reference to women in sport before that 'if she can see it, she can be it.' As a Grindstone board member, I believe we are the grassroots of that movement in hockey. We are providing many of our recipients the steps, sometimes the very first ones, to becoming lifelong participants in hockey and sport. By doing so we are also instilling strong values, creating healthy experiences and helping introduce skills that young hockey players can incorporate into their everyday lives."
Kristi Patton, Co-Lead of Marketing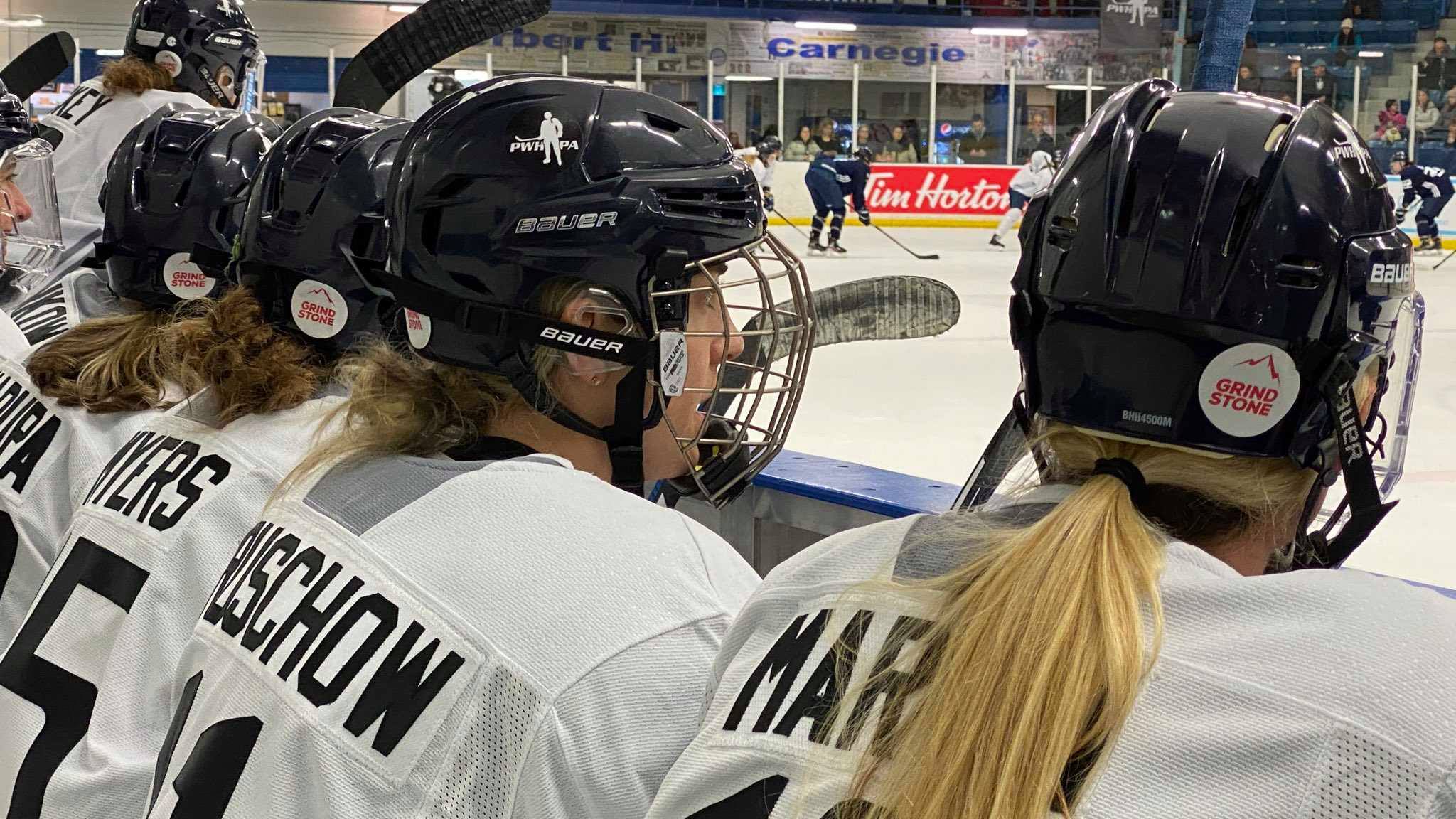 "Providing female hockey players with an opportunity to play the sport I grew up in and that I love so dearly is an indescribable experience. Hockey gave me so much growing up, from experiences to lifelong friends, it is an unreal feeling to be able to give that same thing to other young girls who may not have been able to play otherwise. One hundred grants is a huge milestone for Grindstone, I can't wait to continue to be a part of the next 100, help us grow and help more and more girls every year."
"I am proud of the organization for reaching this milestone and look forward to seeing that number continue to grow as we provide more and more girls with the opportunity to participate in this sport that I was privileged enough to participate in and benefit from throughout my youth."
"If I summed up our accomplishment of giving out 100 grants into one word it would be inspiration. Being new to the board, I am constantly inspired by the work done behind closed doors at the Grindstone Award Foundation and I am excited to continue it."
Kayla Etreni, Co-lead of Partnerships and Outreach
"Knowing we have helped 100 young female athletes do something they love is extremely rewarding. I am excited to see what Grindstone will be able to achieve in the future."
Amber Bell, Lead of Finance
"I am ecstatic that Grindstone has achieved such an amazing milestone! Over 100 girls have been given the opportunity to play when they would not have been able to otherwise. One hundred more girls are playing hockey! Grindstone is helping to grow the women's game and I am proud that Grindstone is part of that movement. I am truly thankful for every dollar that has been donated and every hour that has been volunteered that has enabled us to reach this significant milestone!"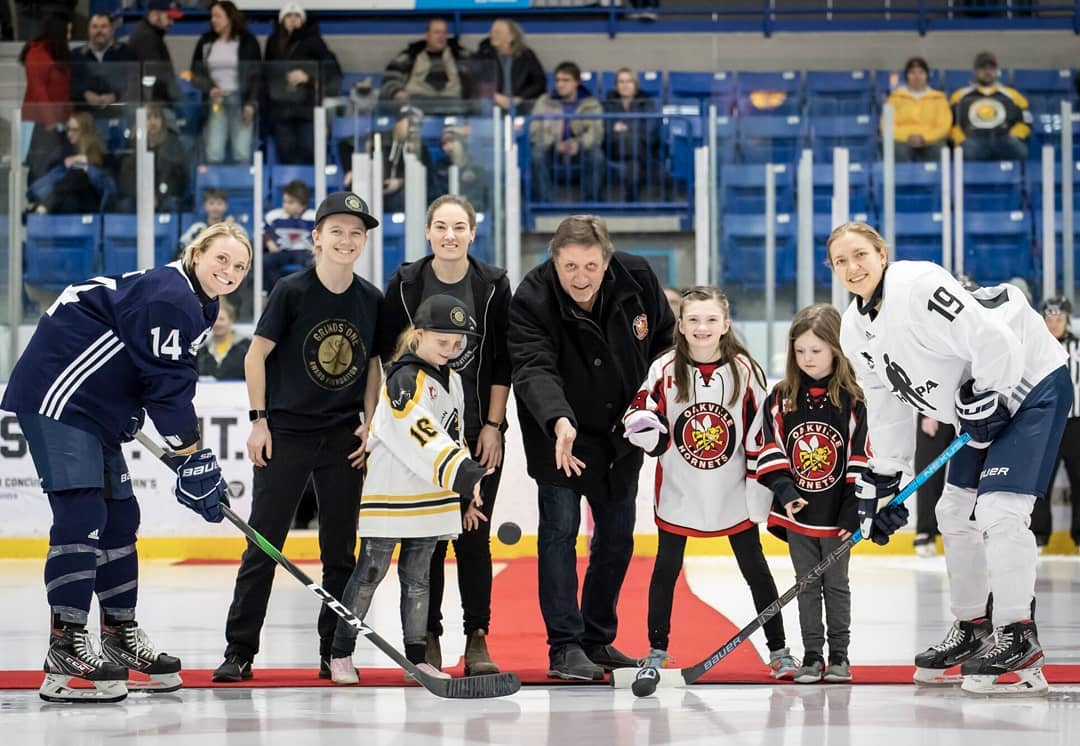 And last but not least, we reached out to our founder and former President, Danielle Grundy, for a comment about what Grindstone reaching 100 grants means to her. She was ecstatic to hear of Grindstone's successes and here is what she had to say:
"I could have never imagined Grindstone would grow to what it is today, and for our little charity to have supported over 100 players – while only starting with one. It is a true testament that anything is possible if you believe and it starts with a single step. It has been amazing to watch the growth over the years – with so many amazing, passionate individuals contributing to make a difference. I look forward to continuing to watch Grindstone grow and support its next 100 players."
Danielle Grundy, Co-Founder
Thank you to everyone who has donated, supported and cheered us on throughout the years. From volunteers to sponsors to everyone who has said "hi" at various events, we appreciate your support on this journey. . We will continue to work hard to help female hockey players achieve their dreams of playing hockey. Here's to the next 100 grants!