Grindstone Award Foundation is pleased to welcome Kristen Hagg, who will join the board of directors for the foundation.
Hagg is a former hockey player and most recently won the Clarkson Cup as general manager of the Calgary Inferno of the Canadian Women's Hockey League.
"Not only does Grindstone provide opportunity to young females that would not otherwise be able to play hockey, it helps spread inspirational stories of women in sport," Hagg said. "The potential for growth in women's sport has never been greater, and the opportunity for today's professionals to inspire our youth are so high."
Hagg played with the Inferno for two seasons from 2014-2016 before accepting a management role as assistant GM in 2016-17 and becoming the GM to start the 2017-18 season.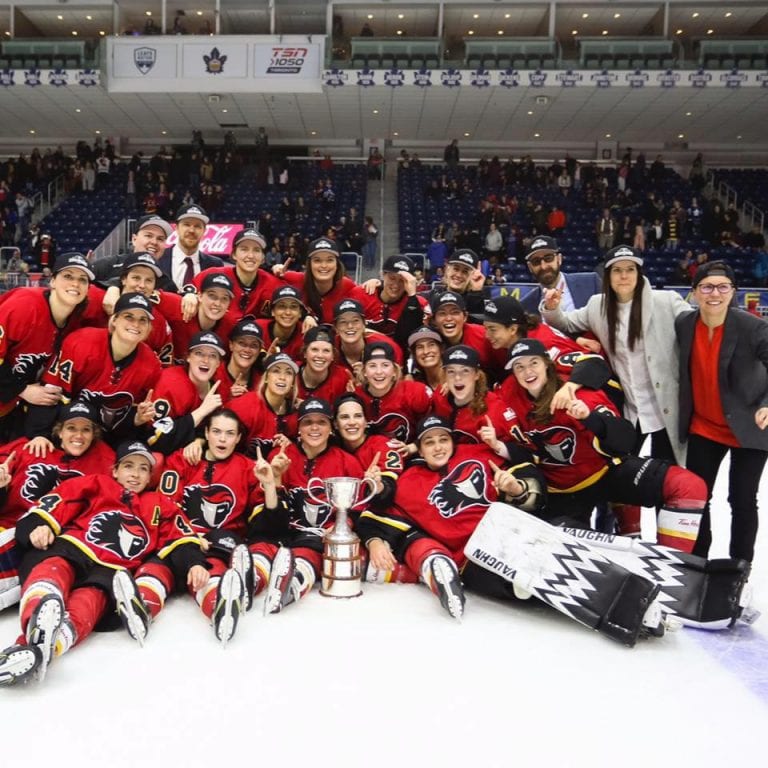 As a sport, hockey can be rather expensive. League fees, the on-ice and off-ice training, the equipment and the travel make it inaccessible to many. Hagg hopes to help the ones who come face-to-face with that inaccessibility.
"I was very fortunate to grow up with access to any sport I wanted to be involved in," Hagg said. "Sport has had a more significant impact on me than anything else I have been involved in and I wouldn't be the person I am today without it. The thought of not having that option available to me is incomprehensible, so I want to make sure others have the same opportunities that I did."
Most female hockey players require full-time jobs outside of the sport as there aren't the funds for liveable incomes on hockey alone. While there are many barriers, the future is bright for women's hockey.
"Grindstone helps inspire young females to become the best that they can be, regardless of the barriers in their way," Hagg added. "My experiences have led me to the point of wanting to make a better future for women in hockey. As a player, I always wanted to work my tail off and perform to the best of my ability. Given the circumstances, there were lots of barriers and limitations preventing me from truly being the best I could be and reaching my true potential.
I want to make sure that future generations are not faced with the same limiting factors that existed and still in large part exist today.