The impacts of the Canadian Women's Hockey League folding has been "really crazy" says Liz Knox, co-chair of the players association for the CWHL.
Seeing jerseys and trophies go for auction brought up emotions and Knox started crying.
"When I think about it, it's just so sad that for some girls … they were playing their last game and they didn't know it. I think that's the part that I think really breaks my heart for the girls that I played with and played against."
For players who weren't ready to step away from the game, Knox says it is a tough pill to swallow.
Currently the player association's goal is to collect voices and get people in a room to get a sense of what people want and see what the future looks like. Once that is decided, it will be easier to guide the decision-making process over the next month or so.
Already players have joined together posting a collective message and calling the movement #ForTheGame on social media. The players stated that over 200 women will not play in a North American hockey league until they get the league they desire.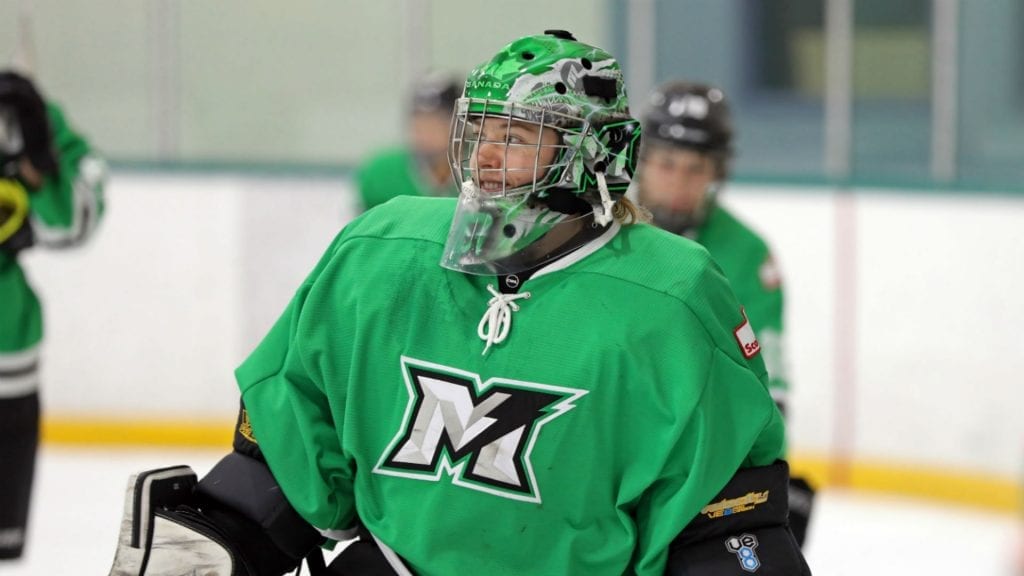 Knox said now is the time women's hockey, and women's sport in general needs to have equality.
"There's no reason why we can't see women's hockey, women's sports evolve to that stage," she says. "It's already been too long in my opinion. When you see baseball players signing contracts for hundreds and millions of dollars, we're missing something here. We've earned it. We've earned the right to it. We've given women's hockey a name at the Olympic level. We brought in the fan base you wouldn't expect to bring in."
Knox has confidence that something will happen professionally because the interest is there. There are several potential investors, sponsors and league operators. She adds they are in the lucky position that they get to take their time and really make a calculated decision on weighing options.
"What is the best for women's hockey right now? At the end of the day, the players do have the power," she said. "The players that are going to benefit most are the kids coming fresh out of college, or maybe kids that are one or two years into what they know as pro hockey right now. They are the ones that have the better part of a decade left to play. The people spearheading this movement and trying to get the voices together, we don't have long here. It's not for us. It's about generations of players that are going to come after us."
One thing Knox noted is she doesn't believe it's the players association's responsibility to create a league, as much as it is unifying their voice. They want a seat at the table for decision making and shaping the league.
She said they didn't have one when the CWHL folded because they were told it was not their place in a non-profit setup.
At the moment, Knox said they are playing a game of pick your future. They need to respect the fact that a lot weighs on this decision.
"It's not something we are going to be pressured into making right now."
— Written by Emanuel Sequeira