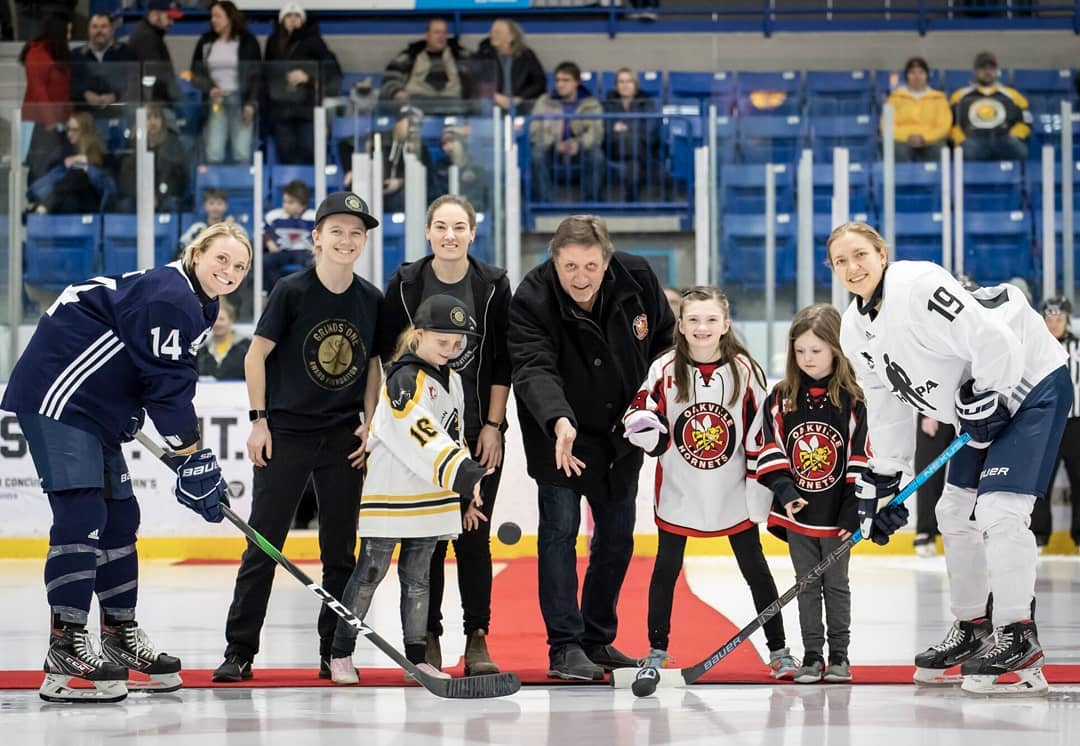 2020 was a crazy year filled with unforeseen events. However, it was also filled with lots of advancements for women's hockey. From various events to growing the game, 2020 had a lot going on. In this blog, we're going to highlight the major updates and developments from North American women's hockey and the international game.
January – Hockey socials blow up with the good and the bad
The year started off with the U18 Women's Worlds, which, as we like to remind sports broadcasters every chance we get, was a downright travesty when the games first weren't aired and then aired via what appeared to be a doorbell camera. Not a great start to 2020. This "mistake" was rectified and the finals were aired on the IIHF website with proper camera work, after social media blew up. The gold medal game had more than 10,000 viewers at one point, with minimal promotion from the IIHF. USA beat Canada in overtime to take home the gold on Jan. 2. Our Canadian girls made us proud with the hard-fought game they played that day. We hope to see them continue to represent our country with such pride in the future.
Just over a week later, the PWHPA had another installment in the Dream Gap Tour with its Secret Showcase in Toronto. This featured an event called "Closing the Gap" on Jan. 8, three games at Herb Carnegie on Jan. 9, and three more games at three different arenas in Toronto, including the final game at Mattamy Centre in the heart of Toronto. Grindstone was proud to be in attendance at the Saturday series. We hosted a chuck-a-puck during the last game of the day to raise money for our grant process and were there as Bauer handed out its surprise of brand new gear to two Grindstone Award recipients, a gesture that warms our hearts to this day.
February – Women's hockey rivalry renewed
A rivalry was renewed in February when Team Canada and Team USA faced off in the final three games of the 2019/20 Rivalry Series. These games took place on the west coast with Canada taking the first game on Canadian soil 3-2 in OT before the USA took the next two games, one in Canada and one in America. The USA took the series 4-1. The PWHPA continued its Dream Gap Tour in Philadelphia. Previously, the format of the tours had been four to six pre-scheduled games played with no "champion." With the Philly showcase, we saw two games take place on the Saturday and the winners of those compete in a championship game, while the losers played a consolation game. Team Turnbull, one of two of the more Canadian-looking rosters, defeated Team Keller 4-3 to take the Philly Tour.

March – Hockey comes to a halt
Before we get to the heartbreak of mid-March, there was some good. To start, the PWHPA was able to finish off its 2019/20 Dream Gap Tour in Arizona. This tour featured two teams of PWHPA players that faced off in two games in back-to-back days. They were captained by players from the Arizona area, with ties to local organizations. They also helped run a clinic for young girls hosted by the Arizona Coyotes.
We also had the pleasure of the NWHL play-ins and playoffs. Buffalo and Connecticut faced off for the possibility of playing the Boston Pride in the semi-finals. Connecticut came up victorious but was quickly and easily eliminated by the Boston Pride. Meanwhile, the Metropolitan Riveters took on the Minnesota Whitecaps and fell 1-0. The Isobel Cup was set to take place on March 13 but as with most sports events that were set to happen that day and forward, it never got played. The game was originally postponed but in May, the NWHL decided to cancel it altogether to allow them to focus on the 2020/21 season. As COVID-19 began to change our lives, cancellation after cancellation was seen throughout the sports world, including the women's World Championship, set to take place in Halifax and Truro, Nova Scotia, from March 31-April 10. The IIHF has said the World Championship will still take place in Halifax and Truro in 2021.

April – Toronto Six joins National Women's Hockey League
The sports world may have halted but the NWHL kept persevering. Despite the growing uncertainty of what this pandemic could mean for sports in general, women's hockey fans woke up on April 22 to the birth of what would become the Toronto Six.
The NWHL had previously toyed with the idea of expanding to Canada, Toronto and Monreal being the two talked about sites, and we all knew it would happen eventually but the timing definitely gave us something to look forward to in such a hard time. NWHL Toronto was announced with five players already signed and an all-female leadership group.
It wasn't long before Toronto NWHL got to join in on NWHL fun with the draft taking place on April 28/29 via Twitter. After trading its 1st overall pick to the Boston Pride, Toronto picked sixth overall in the first round. In a successful effort to add a celebrity touch, draft picks were announced through video clips featuring various athletes and executives. With the inability to host any sort of gathering or event, the NWHL made the best of it with an absolute show on Twitter – definitely something draft picks and fans will remember for years to come! With no live sports airing on TV, Sportsnet looked through its archives and blessed us with past CWHL games. Six games that had previously aired on Sportsnet were shown over a two-week span, giving us all a nostalgic throwback to the sport we so dearly missed during a very tough April.
While we have mainly focused on the North American side of hockey news in this blog, we feel it important to put in here that Florence Schelling was named the GM of SC Bern, a professional Swiss hockey team, becoming the first female GM of a professional hockey team. Schelling had previously tended the twine of Team Switzerland for many years, proving herself to be a force to be reckoned with, and her continued work in the game is an inspiration to us all.
May – Professional Women's Hockey Players Association back in the news
May was a slow month in the sports world, but the PWHPA gave us something to talk about when it announced it would be changing its structure for this coming season and introducing regional hubs. Previously, rosters had changed for every showcase, being named after a player (generally the captain). This had been met with some disdain from fans who felt there was no consistency with teams and therefore no way to form attachments to them. Regional hubs will allow for a more defined roster but will also limit who plays. All players who sign up for the PWHPA are still members but only those chosen for the rosters will play in showcases, games, and tournaments.

June – Hockey Hall of Fame news and new prez for Grindstone
June brought us some exciting developments. For starters, Canada's very own Kim St-Pierre was elected to the Hockey Hall of Fame. One of the most decorated goalies in Canadian history, from CWHL awards to a Clarkson Cup, and a handful of Olympic gold medals, she deserves the highest recognition and honour, and an induction into the Hockey Hall of Fame is just that.
Another fun June event was the PWHPA announcing it would be playing a series of exhibition games against the USPHL. The PWHPA will play each team in the USPHL once. It was later announced that a combined team of Minnesota regional hub players and New Hampshire regional hub players would travel to the USPHL Hub City of Tampa to play in an exhibition series in January of 2021.
In Grindstone news, we announced the election of president Laura Oliver. Laura had been a faithful volunteer during the past year and the board was elated to have Laura step into the role.

July – Bubble hockey announced
The NWHL came out flying in July with news on its season start. Though it had yet to confirm the format of the season, it was able to confirm there would be one, and it would have a January start. This has been since followed up with the announcement of a bubble season. More information on that in the November section of this blog. We then skated in to a quiet August for women's hockey news … so on to September.
September – Kessel jumps into action
The PWHPA kicked off the hockey season with a pair of games against two USPHL teams in New Hampshire. The New Hampshire squad had a quick transition from tryouts to team formation to this game with barely a week turnaround time. Featuring one of USA's biggest stars, Amanda Kessel, the New Hampshire team came out flying against the two USPHL teams but also came up short in terms of a win in either game.

October – PWHPA and Grindstone announce milestones
October was a huge month for the PWHPA. Secret Deodorant announced it would be committing $1 million to the PWHPA and the growth of womens hockey. This commitment is the largest single sum financial commitment to women's hockey to date. This announcement came along with the announcement of the regional rosters. Many familiar names graced the rosters with an assortment of newcomers looking to make their professional hockey debut. We are excited to see these players in action in the coming months. Grindstone was proud to announce we reached a huge milestone of 100 grants [and then some] since our inception in 2015. It was a moment of pride for our current board members and past members of Grindstone.

November – Women making moves in the hockey business world
Women in sport just kept on inspiring – PWHPA's Kendall Coyne-Schofield specifically. After her amazing performance at the NHL All Star Game at the beginning of the year, she has now been hired by the Chicago Blackhawks as a Player Development Coach and Youth Hockey Growth Specialist. We have seen more female hockey players with professional and international hockey backgrounds step into roles with various NHL teams, and Coyne-Schofield is just the latest to join that growing list. We hope to see the list continue to grow in the future as women's hockey continues to grow, both on and off the ice.
More exciting news came when the NWHL announced its bubble season. From Jan. 23 to Feb. 5, the NWHL will play its sixth season. Some of the most important notes from this announcement is that players who have already signed contracts will be compensated in their full amount, whether they choose to play or opt-out. Players will be tested for COVID-19 regularly by Yale Pathology Labs. Each team will play five regular season games, followed by a semifinal (1st vs 4th and 2nd vs 3rd) and the Isobel Cup Final. All games will be broadcast on Twitch and, as it was later announced, the semis and finals on NBC Sport. Support women's hockey and make sure you tune in.

December – Another first for women's professional hockey
As noted above, the NWHL and NBC Sport announced the semi-finals and Isobel Cup Finals will be broadcasted on NBC Sport, the first time women's professional hockey will be nationally broadcasted in the United States.
To end off 2020, the PWHPA announced that it would be sending a team of players into the "Hub City Tampa" of the USPHL to play in six games against USPHL teams while also being given consistent practice ice and access to training facilities. This announcement follows the previous announcement that the PWHPA would play a series of exhibition games against USPHL teams. These games will be broadcast on MyHockeyTV.
2020 was a crazy year but despite all the setbacks, women's hockey continued to thrive and successfully work towards growing the game.
We are extremely hopeful for what 2021 and beyond will bring us. With continued hard work and perseverance, we can't wait to see where the game will go next!