Starting important conversations is something Stephanie Schaupmeyer and her UBC Thunderbirds women's hockey team has never shied away from.
And, it's all for a cause bigger than them — to continue to break down barriers for female athletes and female hockey players.
"I would hate it if young girls wouldn't be able to have the opportunity I have had, the experiences I have had, meeting great teammates. If I can help one girl experience those things that will have made me happy," said Schaupmeyer, a University of British Columbia Thunderbirds alumnae, who recently joined on with the Grindstone Foundation to assist raising funds to give to young girls who do not have the financial means to play.
Whether it is having a tribute night to a team member, Laura Taylor, who died by suicide to raise awareness about mental illness and the complexity of suicide.; creating a mockumentary on the stupid questions female hockey players get asked; or, speaking out when the USport women's final got cut from TV, while their male counterparts game was televised. It is all with one goal in mind for the Thunderbirds — keeping women's hockey part of the conversation about the sport.
"I think when people are talking about women's hockey, the more people get interested, the more they learn about it," said Schaupmeyer. "Yes, it is great how far the game has come, but there is still more work to be done."The forward, who attended the Pursuit of Excellence in Kelowna before joining the UBC Thunderbirds, was a key piece to re-building the university program to where it is now. From earning just one win in the 2011-2012 season, Schaupmeyer helped the Thunderbirds to the Canada West Championship in her freshman year in 2013. After a successful five year campaign as a student-athlete, Shaupmeyer wrapped her university career with bronze and silver medals from nationals, three Canada West titles and she holds the all-time Canada West record for regular season games played.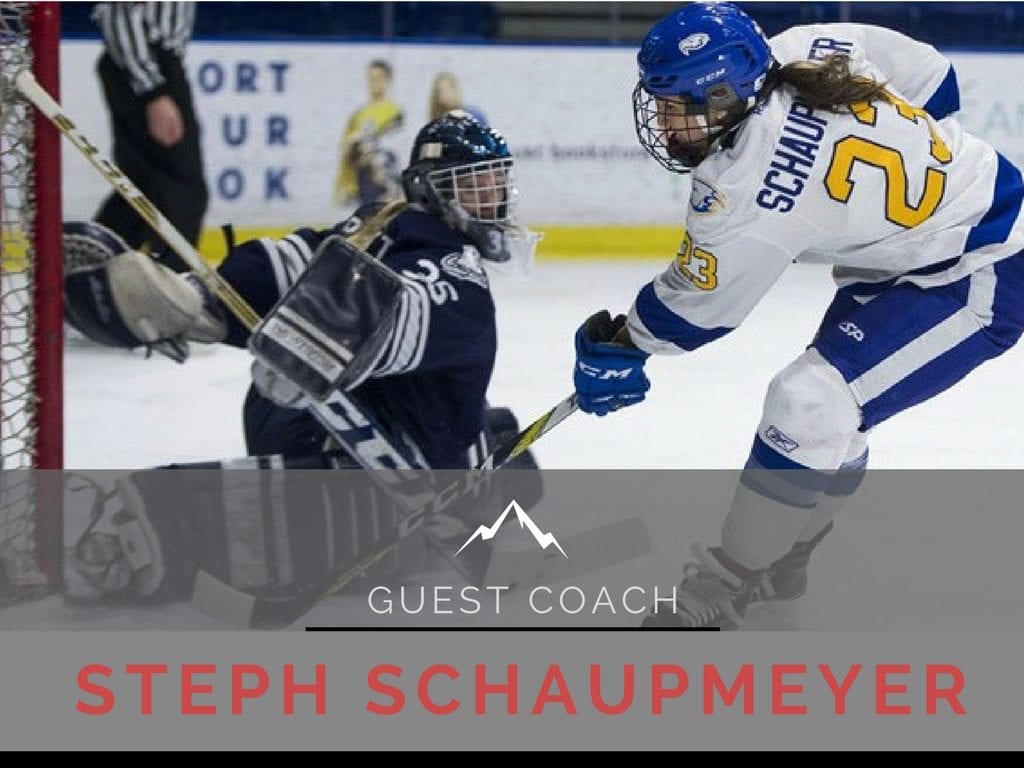 While she has no plans to take her hockey career further, she wants to take the science degree she earned and return to school to become a registered nurse, Shaupmeyer will always look for ways to give back to the advancement of women's hockey.
"Realizing I have an ability, almost a responsibility, to give back was something that was sparked when I was at university. We would have all these young girls out at our games and win or lose they would want to talk to us after and get our autographs. When I was young and would see older girls playing in college and listening to their experiences and seeing where hockey took them was inspiring for me. It is how I first started dreaming about playing in college," said Shaupmeyer.
It is why Grindstone Foundation president Danielle Grundy reached out to her. Grundy, also from Kelowna, can attribute her successes in life to the sport. It is why after playing at Dartmouth College and in a professional league in Switzerland she turned to coaching. Committed to giving back to the hockey community, she, along with other volunteers, came up with the idea of the Grindstone Foundation. To-date the foundation has handed out a number of bursaries to ensure that a player of any ability who does not have the financial means to play can still get on the ice and enjoy the game.
"This is about giving kids the same opportunity as their classmates, their neighbours and friends. We believe everyone has the right to play hockey, no matter their financial status. The Grindstone Foundation wants to make sure that all girls that want to play hockey, whether she goes on to an elite level or enjoys the game recreationally for the rest of her life, gets that chance," said Grundy. "It is about giving kids a chance to play and along the way learn skills that help them be successful off the ice too."
Schaupmeyer will be one of the guest coaches and speakers at the upcoming Grindstone Charity tournament, July 21-23 (West Kelowna, British Columbia) — a fundraising
event that has a direct impact on young female hockey players' lives. The goal this year is to raise $5,000 to provide 10 grants to players across the country. Joining her is Candice Moxley; Head Coach of Buffalo State women's hockey, Dani Ayearst, Mercyhurst University alumae and former professional player for HC Lugano in Switzerland, Allie Howard from the Carleton Ravens and Grundy.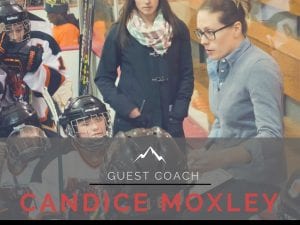 Players can register online as an individual or may request friends to play with. Each team will play four games and there will be a skills competition sponsored by Sport Chek. Registration has been growing steadily with players from all over Southern B.C., Alberta and Washington State signed up.
In conjunction with the tournament a special event, Girl's Rock the Rink, sponsored by Kelowna Minor Hockey, will give girls an opportunity to try hockey for the first time or to learn some new skills with friends. The fun event includes both on and off-ice sessions.
"It is just a great way to give back," said Schaupmeyer of her involvement with the Grindstone Foundation. "I think girls seeing what other females have done in the sport is great and gives them inspiration. But, I also think it is more than that. It is about empowerment.  At six or seven years old they are not thinking about going on to play college hockey but they can see how much fun we are having, how it is OK to be strong and athletic and still be girls. "
For more information on how to Apply for a grant, visit HERE.
Article graciously written by Kristi Patton.