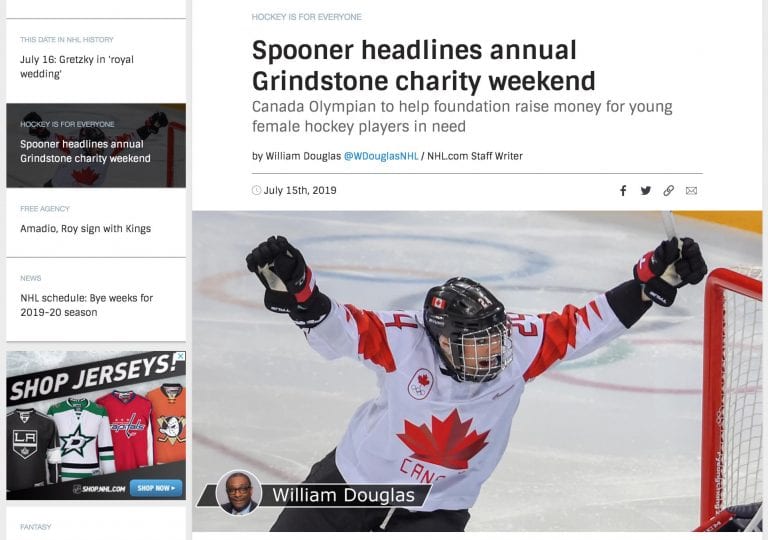 — By Danielle Grundy —
I'm feeling very grateful to have had the National Hockey League (NHL) cover The Grindstone Award Foundation and help us raise awareness of our small, little grassroots charity.
Thank you, William Douglas, for the great story and helping us spread the word so we can ensure all females get to play this great game.
__________________
READ ARTICLE- Spooner headlines annual Grindstone charity weekend (NHL.com)
__________________
It has taken years of hard work to bring Grindstone into the spotlight and it's all thanks to our dedicated volunteers & amazing supporters.
We are just regular people, trying to do big things. Thank you to everyone who has supported me and my vision throughout the years to make this moment possible!