WATCH THE FULL VIDEO ABOVE;
Everybody has a story worth sharing. Just walk into any place full of people and strike up a chat with a stranger.
This story, however, does not come from just any place, but the arena at the Grindstone Award Foundation Female Hockey Tournament. And it's not a story of just any person, but rather an extraordinary woman wearing one of the colourful tournament jerseys.
Maureen Bildfell stepped aside after her game to share the story of how her hockey journey began and how she ended up spending her weekend in an arena full of female hockey players.
How It Began
Three years ago, on July 21st, Maureen had a heart transplant.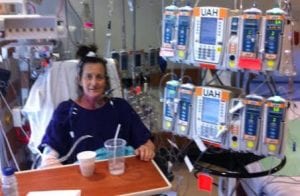 After recovering from the surgery, she decided to get into things that she had always wanted to do, but had put off for many years. Skating was one of the things on her "To Do" list.
"I was driving down the road and saw a sign that said, Learn to skate, and a phone number. I phoned and took an 11-week skating course in Penticton. There were a couple men, but mostly women." says Bildfell.
When she signed up for the course, she was told to buy skates and a helmet. In the process of buying the equipment, she ended up purchasing almost a full set of hockey gear, and was pleasantly surprised to see others at the skating course stepping on ice in full gear as well.
"Hockey wasn't even on my mind at the time. I just wanted to learn how to skate." reminisces Bildfell.
You're Doing What?
After the skating course, some of the friends she had met invited Maureen to come to the hockey practices held by the South Okanagan Hockey League. There she was encouraged to play and learn more about the sport.
"I didn't feel any pressure being the new person to this sport."
"A lot of my other friends said in disbelief, "You're playing hockey?!" Yes, I am. I can hardly believe myself."
Through her new-found hockey friends, she learned of the Grindstone Tournament. Maureen had never played a game before and felt intimidated. She didn't know when to get off the bench and felt her skills weren't the greatest to participate.
She signed up anyway.
"I met my team for the first time before the game. The gals gave me tips on how to play, when to get off the bench, what position I should be playing. I didn't feel any pressure being the new person to this sport. The comradery was fantastic and it was a rewarding experience."
"Hockey seems to be one of the easiest things I do. The short spurts work well with my heart."
The Celebration
On the Friday of her 3-year surgery anniversary, she celebrated this milestone with her teammates.
"When we came off the ice, it was the exact time when I was going in to get my heart. It was very emotional for me. We had a little celebration in the locker room. I can't think of spending my anniversary in a better way than to be here in this tournament. It's fantastic."
Maureen feels that if she hadn't told her teammates about her heart, they probably wouldn't have suspected.
"Hockey seems to be one of the easiest things I do. The short spurts work well with my heart."
To be Continued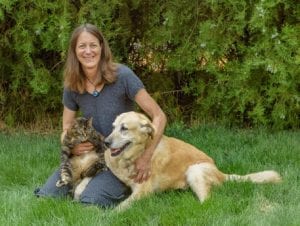 Maureen's story is one of many the Grindstone team encountered at the tournament. What all these stories have in common is that they showcase how special this event is and how important hockey can be in one's life.
Inspiring stories, like Maureen's, serve as reminders that what the charity does is indeed meaningful and fills a gap in the world of female hockey. Because of that, the Grindstone Award Foundation wants to continue to grow its initiative, offering more women opportunities to try the game, regardless of their skill level.