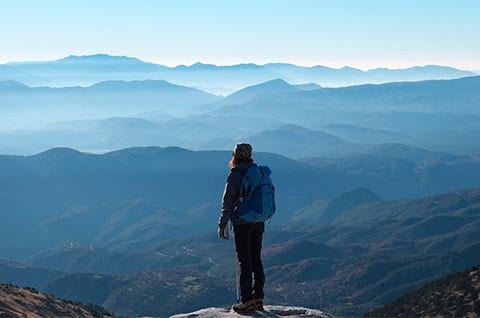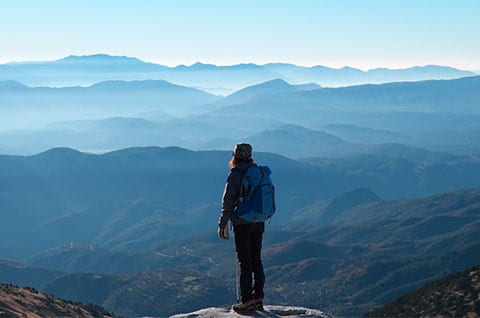 It took over 30 years before a Kelowna woman could grab an opportunity to learn to play hockey and it is the driving force behind her generous $3,000 donation to the Grindstone Award Foundation.
"I thought back to when I was a girl and about being on the sidelines watching others play hockey," said Nicole, who did not want her full name used. "I wanted to be able to give a girl the opportunity to get off of the sidelines and play."
The same mission that the Grindstone Award Foundation strives for. As a registered charity, Grindstone supports girls under the age of 19 who have a desire to play hockey, but are unable to for financial reasons.
Nicole grew up in Vancouver dreaming about playing hockey. But, at that point in time the sport was still largely seen as a boys' game.
As neighbourhood boys imagined themselves scoring Stanley Cup game-winning goals while playing street hockey, Nicole would sit and watch, thinking of how badly she wanted to be running around with them.
Left on the sidelines, Nicole got creative in her pursuit to gain some hockey skills.
Not far from her home was an outdoor lacrosse/hockey rink. She would pedal her bike there and, if lucky, find the shaft of a hockey stick that had been discarded after the blade had been snapped off during a game. Nicole would save up her allowance and beg her mom to take her to the sports store to buy a plastic blade so she would have her very own stick.
"Then I would drill tennis balls against the garage door for hours and play out game winning breakaways in my head," she said.
Even though the passion for hockey remained, throughout her life Nicole pursued other activities, such as track and field, basketball, softball, endurance cycling and trail running. This changed in 2010 when Nicole watched the Olympic gold medal women's hockey game between Canada and the U.S.
"It was such a hugely inspiring experience to see so many strong, tenacious and talented women on the ice," she said. "At that time, I still had not given up my childhood dream of playing hockey."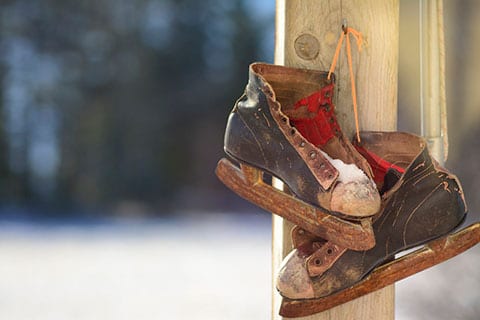 At the age of 40, Nicole signed up for a women's learn-to-skate-and-play-hockey camp. Her excitement rose when she got the list of required equipment, and she wore her gear around the house for days before stepping in the rink for the very first time.
"We were all middle aged and hopelessly ungraceful on skates, but it felt so good to be out there," said Nicole.
She recalls the sense of freedom being on ice brought and finally learning the skills of the game she had not been able to play for decades.
"When I scored my first goal it was like the world stopped."
Sport has always had a profoundly positive impact on Nicole's life. She said it has helped her develop discipline and confidence, as well as a sense of teamwork which has carried over into all aspects of her life. She shares that some of her most meaningful relationships and connections have developed through participating in sports with other who share her passion and drive.
Through sports, Nicole said she has been given the opportunities to experience and see many incredible things and places. Looking back at her life achievements, Nicole acknowledges that sports have shaped her and her life.
As a young female, Nicole said she was inspired to start running track and field by someone close to her. That person uttered the words that have since, "Believe you can. Then you will."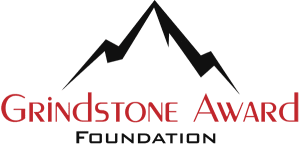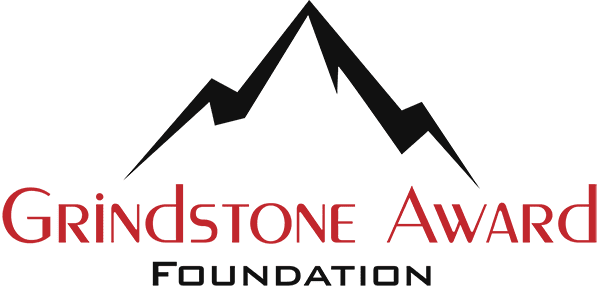 Now, as an adult, Nicole wishes to inspire other young females and carries these words forward to all the players who desire to play hockey.
Her message to these players is simple, yet profound: "Go out and play. Go, be great."
Thanks to donations like Nicole's, the Grindstone Award Foundation handed out 10 bursaries to young females across Canada so they could pursue their hockey dreams.
Those interested in donating or becoming a sponsor to a Grindstone Award Foundation annual hockey tournament event can contact the foundation by email at [email protected] or by calling 250-863-2433.