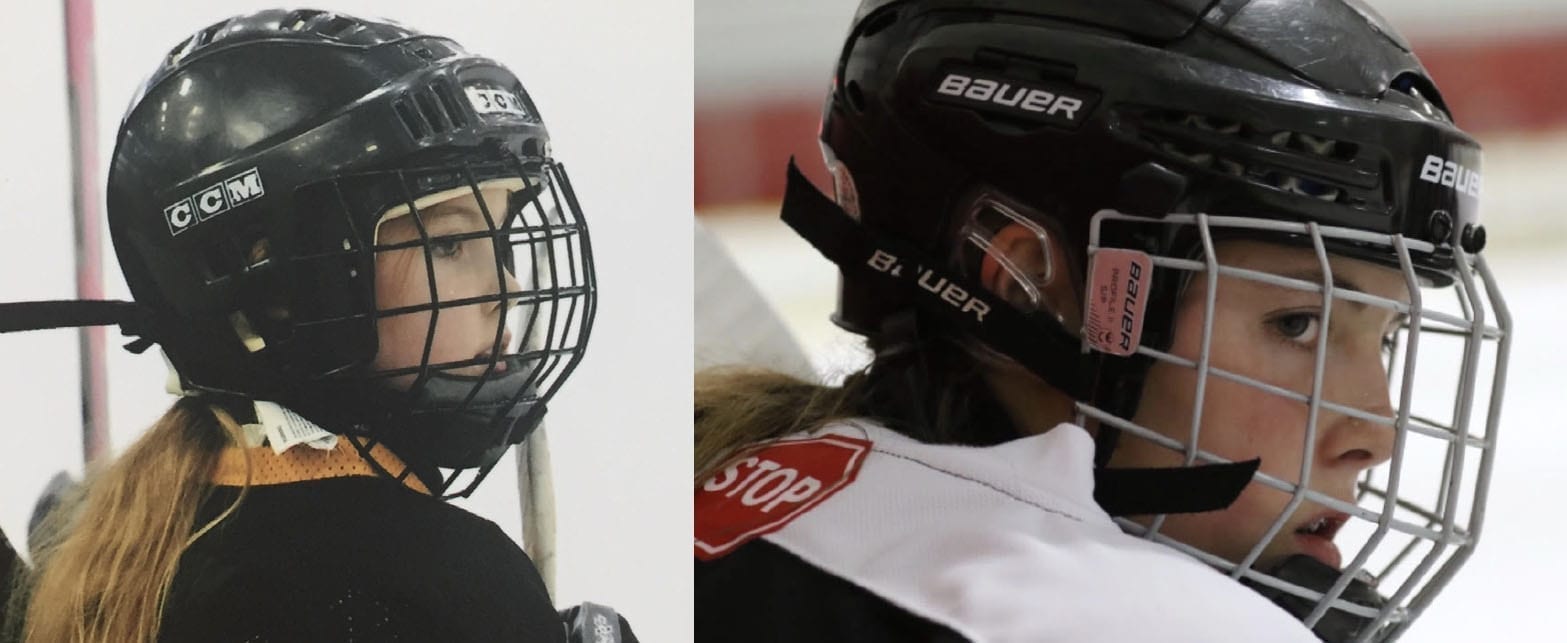 By Leah Perry
Grindstone Volunteer
The next generation of women is inspiring, determined, hardworking, humble, and passionate. and Mikayla is no exception.
As a 2020 Grindstone Award Foundation grant recipient, Mikayla is one of over 100 girls that Grindstone has been able to help keep in the game. Mikayla's story serves as a reminder of the true impact the rink can bring to a young girl's life; a haven, one where true friendship exists, confidence can be nurtured, and all of life's anxiety seems to disappear.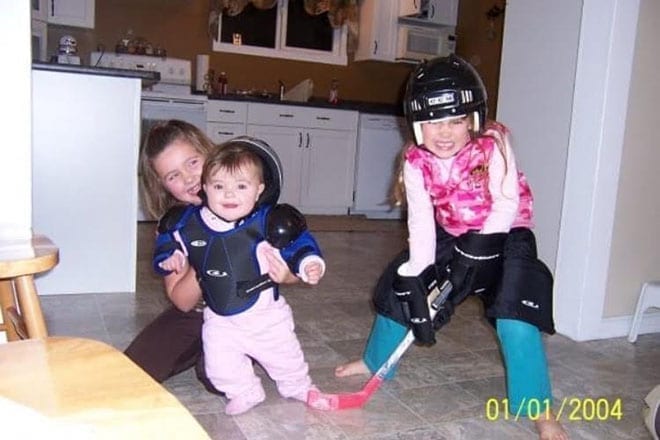 Mikayla currently resides and grew up on her family farm in northern British Columbia. Her earliest memories of hockey come are of playing mini sticks with her many cousins or out on one of the family's ponds. Surrounded by cows and other farm animals, one of Mikayla's favourite activities in the winter is to practice her game while the family dog, a border collie named Cruze, chases the puck around the ice with her. As many girls that decide to play hockey experience, Mikayla started playing with the boys, changing in storage rooms, all while having to miss the coach's speeches between periods and the community that comes from the dressing room. It was for this reason that a few years ago, despite the hour-long drive to the arena, Mikayla made the decision to take her skills over to an all-girls team. She encourages parents to do the same, as it has brought her so much more confidence and friendships into her life. 
Mikayla, currently 17 and in her last year of high school, credits hockey for the reason she was able to get through the roller-coaster that comes from being a teenager. Classifying herself as an over-thinkering, the rink has given her a place where she can just concentrate on the game, a goal to focus on. Hockey has taught her to work with a team, a skill that will continue to serve her as she ventures off to college next year. Her mother Trudy expanded on the impact hockey has made in Mikayla's life, stating that "she's in her element on the ice. She can be a shy kid but truly shines once she puts those skates on, her confidence and smile just shine through."
Hockey Comes With A Cost
As one of five children, the registration and equipment fees and costs that come with travelling for tournaments have always been difficult to come by. As a young girl, Mikayla never wanted to give up her dream of playing hockey and took this responsibility into her own hands.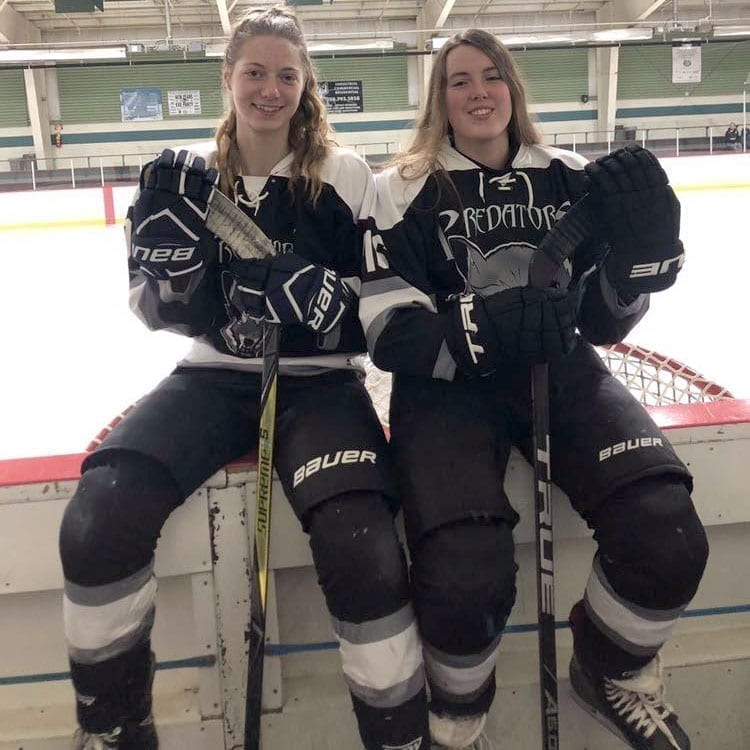 A member of the 4-H Club, a not-for-profit organization that is focused on strong leadership for youth, Mikayla spent her winters raising a calf to then sell it at the end of the season to help pay for her hockey dream. Next year, Mikayla plans to go to college, studying to become a vet technician so she can continue to work with animals, another space where she feels a sense of calm and serenity. Here at the Grindstone Award Foundation, we are so happy to provide Mikayla with a grant to play hockey, allowing her to benefit from the community that has provided her so much joy. 
Due to the hardships of 2020, paying for extra curriculars like hockey are even more difficult than ever for families and will be for years to come. However, providing a place where she can escape to, a place where she feels like herself, a place with her friends is more important than ever. This holiday season, Christmas give the gift of friendship. Give the gift of healthy competition. Give the gift of confidence. Give the gift of hockey.
If you'd like to make a difference in a young girl's life and give her the gift of hockey, please consider donating to the Grindstone Award Foundation.