MEADOW
ARCAND-SQUAKIN
2017 GRINDSTONE RECIPIENT
AGE: 14
HOMETOWN: PENTICTON
ASSOCIATED TEAM: PENTICTON MINOR HOCKEY
LEVEL: BANTAM T3
GOALS: MAKE THE OLYMPICS AND GET A SCHOLARSHIP.
PENTICTON MINOR HOCKEY
Team
we asked
Do you have any advice for girls playing hockey or wanting to start playing hockey?
Click on the video to the left to hear Meadow's powerful advice.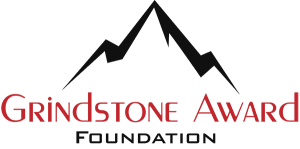 What has been your best hockey memories?
"WHEN I SAW MY COUSIN PLAYING, I IMMEDIATELY KNEW I WANTED TO PLAY. THE MINUTE I GOT ON THE ICE AND REALIZED I COULDN'T SKATE, I CRIED AND THOUGH IT SEEMED IMPOSSIBLE. I NEVER GAVE UP AND NEITHER DID MY FAMILY, AND NOW IT SHOWS HOW FAR I HAVE COME."
"The Grindstone Award Foundation has provided Meadow the opportunity to access another level of hockey development."
What has hockey meant to your life and development as a young women?
"From a very young age it has shown me that I can be just as good, maybe even better than boys and I can reach my goals in anything I put my mind to."