Donations Lead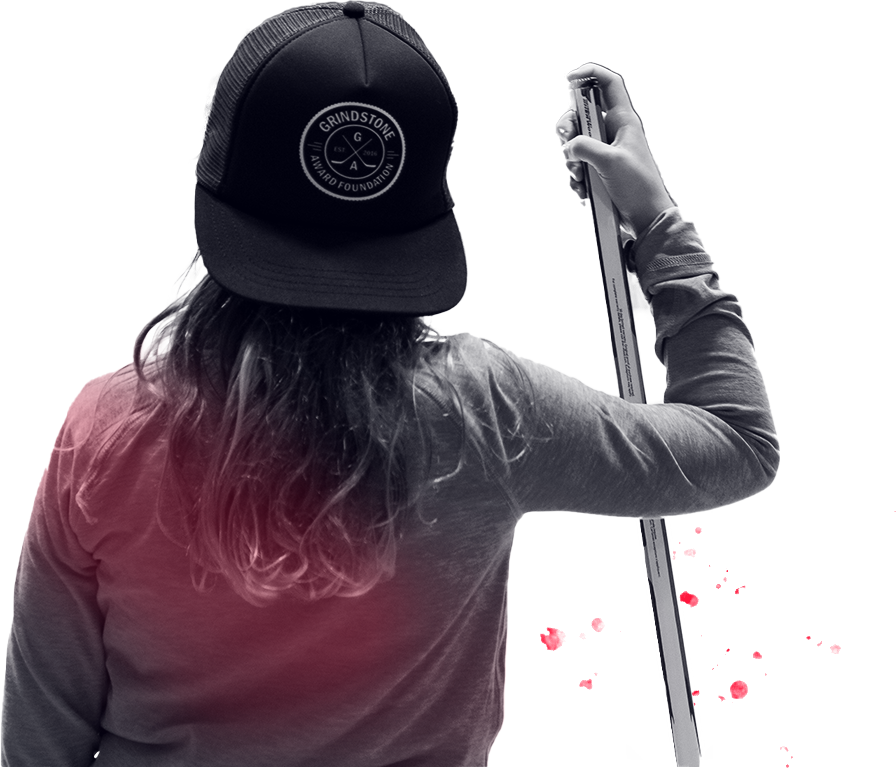 Grindstone Is Looking For A Donations Lead
Join The Grindstone Family
About Us
The Grindstone Award Foundation is a registered Canadian charity that provides grants to female hockey players under the age of 19. Since 2014 we have been making a difference in the lives of young girls by helping them pursue their dream of playing hockey! We create opportunities for young female hockey players who have a desire to play, but are unable to for financial reasons. At Grindstone, we are passionate about growing the game of hockey for young girls across Canada!
Become our volunteer Donations Lead
Job Description
The Donations Lead recognizes the donor impact and fundraising needs that are unique to the Grindstone Award Foundation. Reporting to the Director of Fundraising, the Donations Lead is an integral part of the Grindstone fundraising team. This key role is responsible for acquiring and developing new donors, while recognizing existing donors and ensuring that the Grindstone Foundation is meeting its obligations to all donors. The Donations Lead will be responsible for establishing rapport, and nurturing a relationship of trust, support and accountability with all donors of the Grindstone Award Foundation (Individual and Corporate Donors, and some Strategic Partnerships).

Start Date
Immediately (Minimum commitment of two years is preferred, though flexible)
Responsibilities
Working with the Director of Fundraising, this role will take the lead in developing and implementing the Individual Giving & Corporate Donations Strategies.  There may be some opportunities to work on new Fundraising Partnerships as well.
Increase income generated from fundraising activities through the acquisition of new donors and nurturing of existing donors, and by working jointly with other key departments within Grindstone (Events, Ambassador Program, Marketing) to create new campaigns aimed at acquiring new donors.
Ensure that donation initiatives are implemented and executed accurately.
Engage in donor contact through a variety of mediums (telephone, video, email, and online).
Analyze and prepare post-campaign results by reporting on new donors generated, funds generated, successes, and areas for improvement.
Oversee the Grindstone website for all incoming monetary and merchandise donations.
Respond to all website donors (monetary donors and merchandise purchases) that are part of a one-time and/or monthly giving program.  Thank them for their donation, and inquire about their future giving desires; build rapport and nurture an ongoing relationship through continued contact.
Develop and maintain all administration and process systems and policies within Donations department.
Create Excel reports to track individual donors, their contact information and individual giving history.
Maintain electronic and paper filing systems for all donors. 
To ensure that all processes related to incoming donations (web, cheques & cash donations) are in line with Grindstone Award procedures. 
To maintain confidentiality in line with organization policy .
To support Grindstone Award with all collections and to ensure that agreements are in place, money is counted and deposited accurately and any/all correspondence is sent. 
Desired Skills, Abilities and Qualifications and Experience
Experience in developing, organizing, executing and leading fundraising initiatives to acquire new donors, and nurture existing donor relationships.

You are resourceful, self-motivated, take initiative, and hold yourself accountable towards achieving the required goals.

Experience of day-to-day oversight and development of a CRM/Donor management database using Excel and other tools.

Demonstrated experience in setting up policies/procedures/systems for a charity to streamline donations from donors is essential.

Excellent writing and editing skills.

Excellent attention to detail, and a self-starter.

Must be able to professionally and articulately represent Grindstone Award Foundation in conversations.

Must be able to proactively communicate needs and problems.
Application Requirements to Fulfill This Position
Current resume or CV

2-3 Supervisor References

Demonstrated track record of successful Fundraising campaigns highlighting the acquisition of new donors and the nurturing of established donors.

Virtual interview with Grindstone Board representative