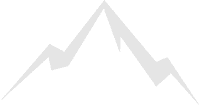 Our Board of Directors consist of individuals who are continuously demonstrating their commitment and the growth and development of the vision of the Grindstone Award Foundation. We are just a small piece of a much larger team, but we aim to be the driving force behind the change we want to see. We are grateful for the dedication of every member of our Board of Directors. Their unique skills, experiences and perspectives contribute in very valuable ways. If you want to contact one of our board members for any reason, their contact information is below.
The Grindstone team is comprised of a diverse group of people committed to giving back to our hockey community. Our volunteer members are the driving force behind all the work we do. Our individual leadership and collective efforts result in the success we have today. The Grindstone Award would like to extend its thanks to all of our members for the important work they do!
Responsible for making the magic happen
GRINDSTONE top AMBASSADORS
Responsible for making more magic happen
We believe that everyone has the right to play hockey – no matter their financial status. This is about giving girls the same opportunity as their classmates, their neighbors and friends.