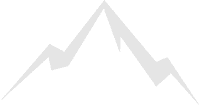 The Grindstone Award Foundation is a charity that enables young female players to participate and improve their skill development in the sport of hockey. The intent is to provide support to communities across Canada and address the needs of players who have a desire to play, but are unable to for financial reasons. The Foundation provides grants to female players under the age of nineteen who have expressed a desire to pursue their goals in athletics. Our selection will be based on financial need and desire, not on hockey ability. It is the Foundation's intention that all grants will be awarded objectively in accordance with this criteria.
To be the change agent for girls and women across all levels of female hockey by changing the conversation.
The Grindstone team is comprised of a diverse group of people committed to giving back to our hockey community. Our volunteer members are the driving force behind all the work we do. Our individual leadership and collective efforts result in the success we have today. The Grindstone Award would like to extend its thanks to all of our members for the important work they do!
DRIVEN BY OUR CORE VALUES
Our core values are a living, breathing part of our internal culture, and empower every decision and action.
1.
EQUALITY
We believe in advancing gender equality; from the arena to the boardroom. Period.
2.
EMPOWERMENT
We believe women, young and old, can be strong. Can be leaders. Can be impactful. Can be champions. This is our time to rise up.
3.
OPPORTUNITY
Every female athlete should have the right to play sport – no matter their financial status or gender. To achieve whatever they strive for.
4.
THINK BIG
We don't just think outside the box – we never considered that box in the first place. We push ourselves to challenge status quo.
5.
BREAK BARRIERS
We are infectious change makers. Engaging leaders and inspiring others to transform our society. We are fearless.
WHAT CAN YOU DO?
Donate. Sign up for our newsletter, follow us on Facebook or our other social media platforms. Take action – Share our posts, opportunities and events. This is a cause and effect world we live in. So join the Grindstone movement.